Follow the Athletic Edge Playbook for building a successful facility
It all starts here at The Athletic Edge. We support athletic trainers, athletes, and coaches because providing quality equipment for athletic care is at the cornerstone of what we do and who we care about.


We have all the tools you need to plan your next upgrade, remodel or facility re-design. A firm foundation is the key to a facility that lasts, and we can help you plan yours.
Build a Solid Foundation
Expectation is everything. Creating the foundation of your athletic facility determines the quality and character of your space. You have the vision. We have the expertise to help you every step of the way. Lean on our experienced sales team and dealer network to guide your conversation, and rely on our full staff of engineers, graphic designers and marketing team to support you through the process.

Visualize your new space through free custom mockups or a room layout. Simply fill out the form, and a member of our sales team will contact you to get started.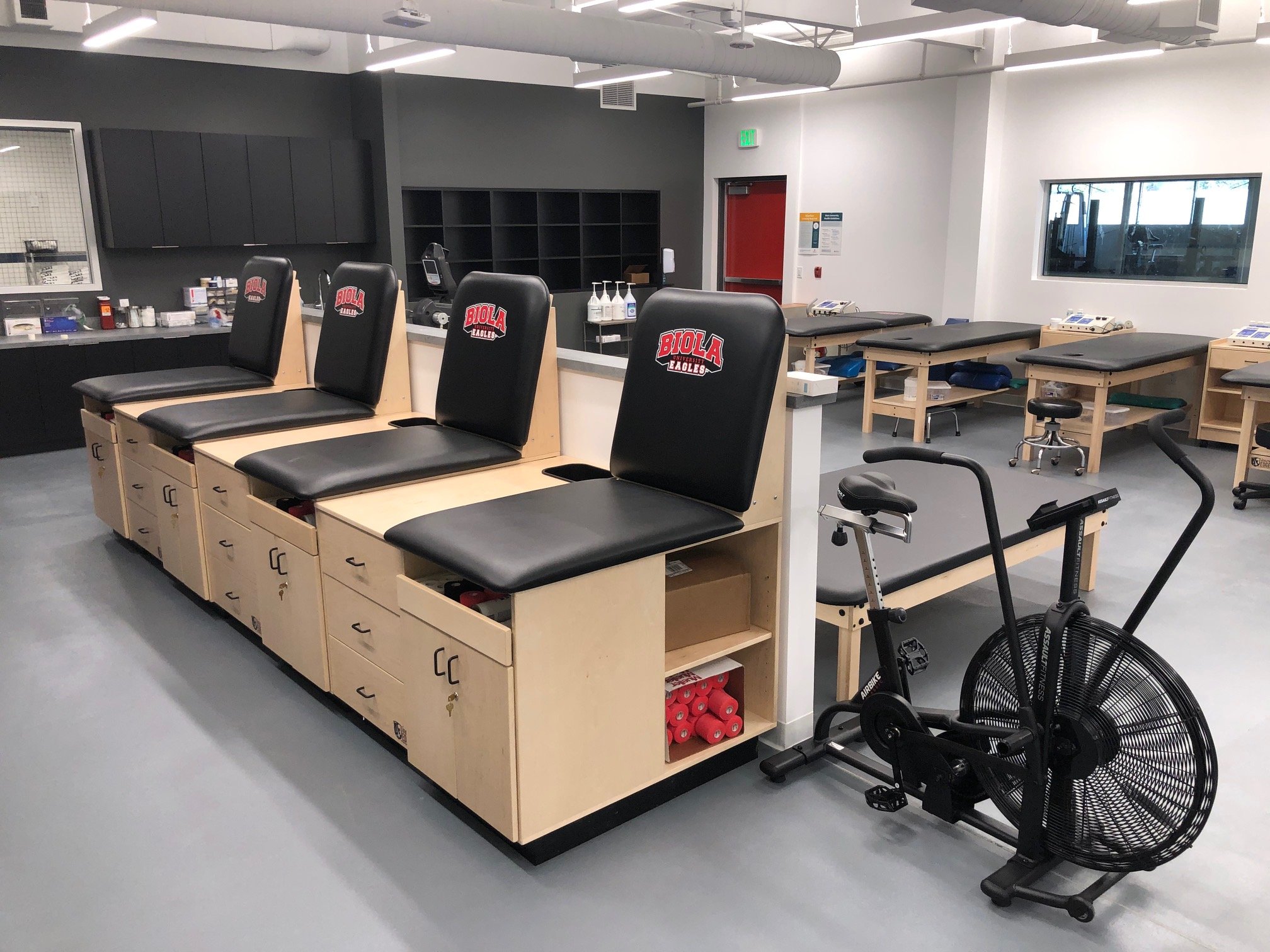 Photo courtesy of Biola University

Set the Framework
Select quality products and materials with the features you need to get the results you want. Choose from wood, laminate, and custom wood stain options to meet your needs and price point. In addition, we offer aluminum, steel, and phenolic options including our Aluma Elite product line of taping stations, treatment tables, whirlpool tables, modality carts, portable workstations, and cabinets!
Add a Finishing Touch
Add a personal touch to make your athletic facility unique. The Athletic Edge can help to tell your story through the colors you choose and custom branding options that will create a distinct look and feel.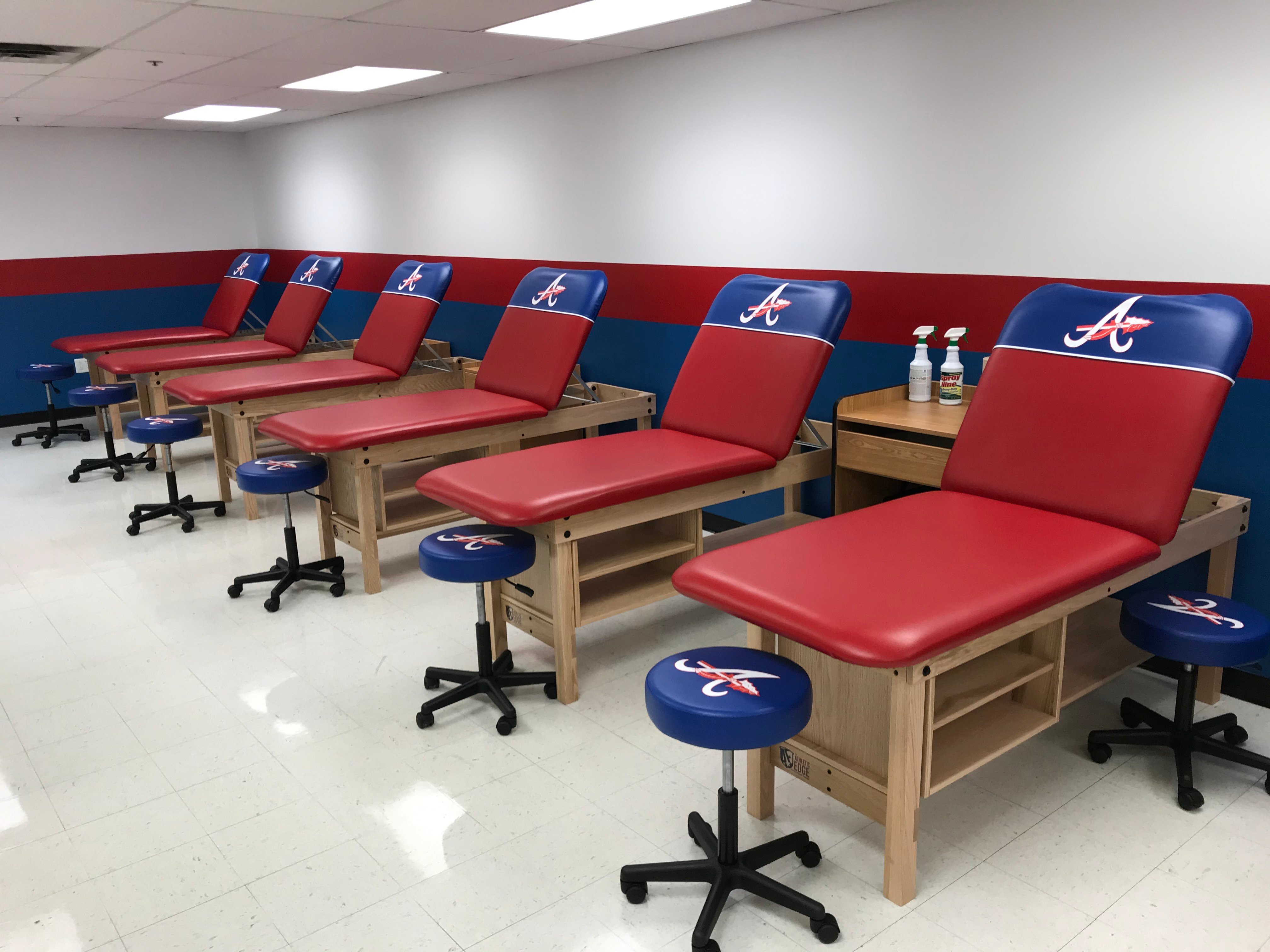 Photo courtesy of Adair County High School
We can customize your athletic training room equipment to fit your school branding. Add your school logo and colors for a one-of-a-kind look. Take a look at the selection of colors available for your project:
Custom Cushion Branding
Logo Slip Cover - Personalize any treatment table, treatment cabinet, or taping station with your school/organization logo. The logo slip cover is a cost effective, removable cover that slips over the lift back/tilt cushion of your table, cabinet, or taping station. Logo slip covers are also easy to replace if your school or organization update logos or colors.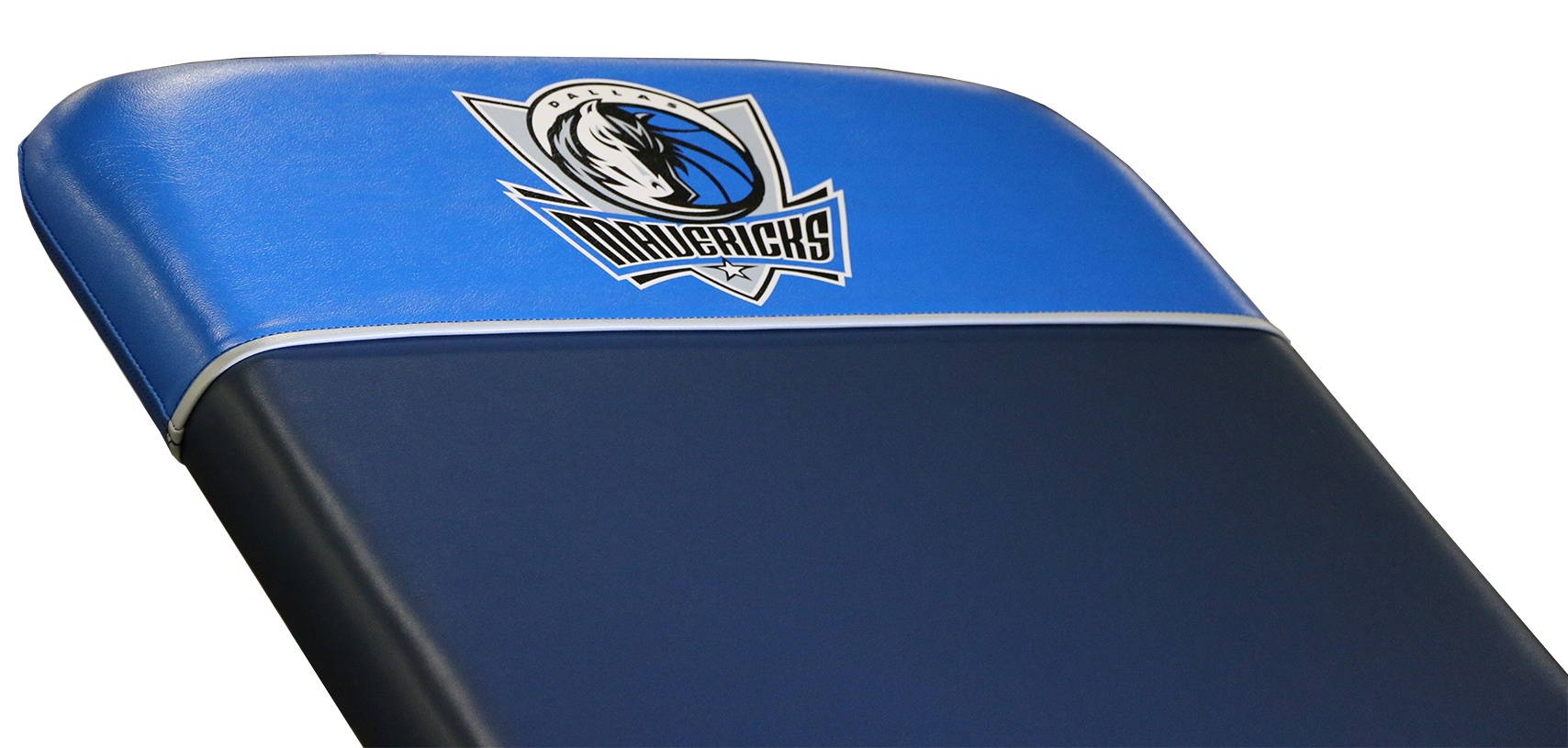 Photo by The Athletic Edge
Debossed Logo - A debossed logo is available on flat or lift back treatment tables, treatment cabinets, and taping stations. During the debossing process, a metal die is pressed down into the upholstery of the cushion leaving an impression of your logo. The debossed logo is a popular branding option that creates a classic look in any space. There is a one time fee for the metal die used to deboss the logo, which can be used on future Athletic Edge equipment orders.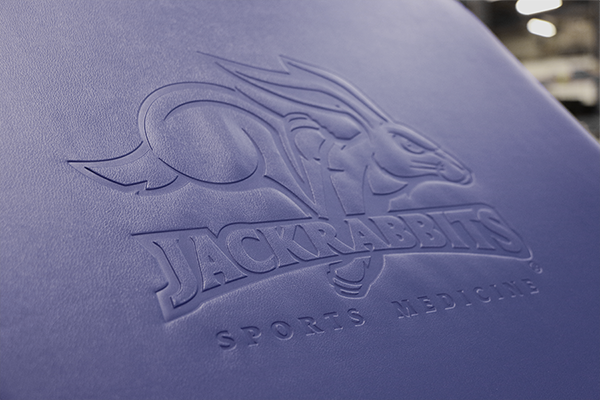 Photo by The Athletic Edge
Color Edge Print Logo - The Color Edge Print is the newest Athletic Edge cushion branding option. The Color Edge Print logo is printed directly onto your upholstered cushion, and there are no limits on the number of colors printed in your logo. Add color and team spirit to your space by adding a Color Edge Print logo to your treatment table, treatment cabinet, or taping station.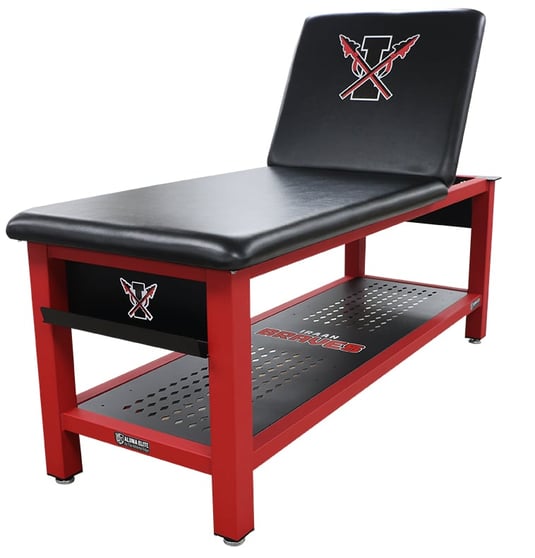 Photo by The Athletic Edge
Choose The Athletic Edge for your office, classroom, athletic training room, locker room, and on & off the field sideline solutions.
What's Your Next?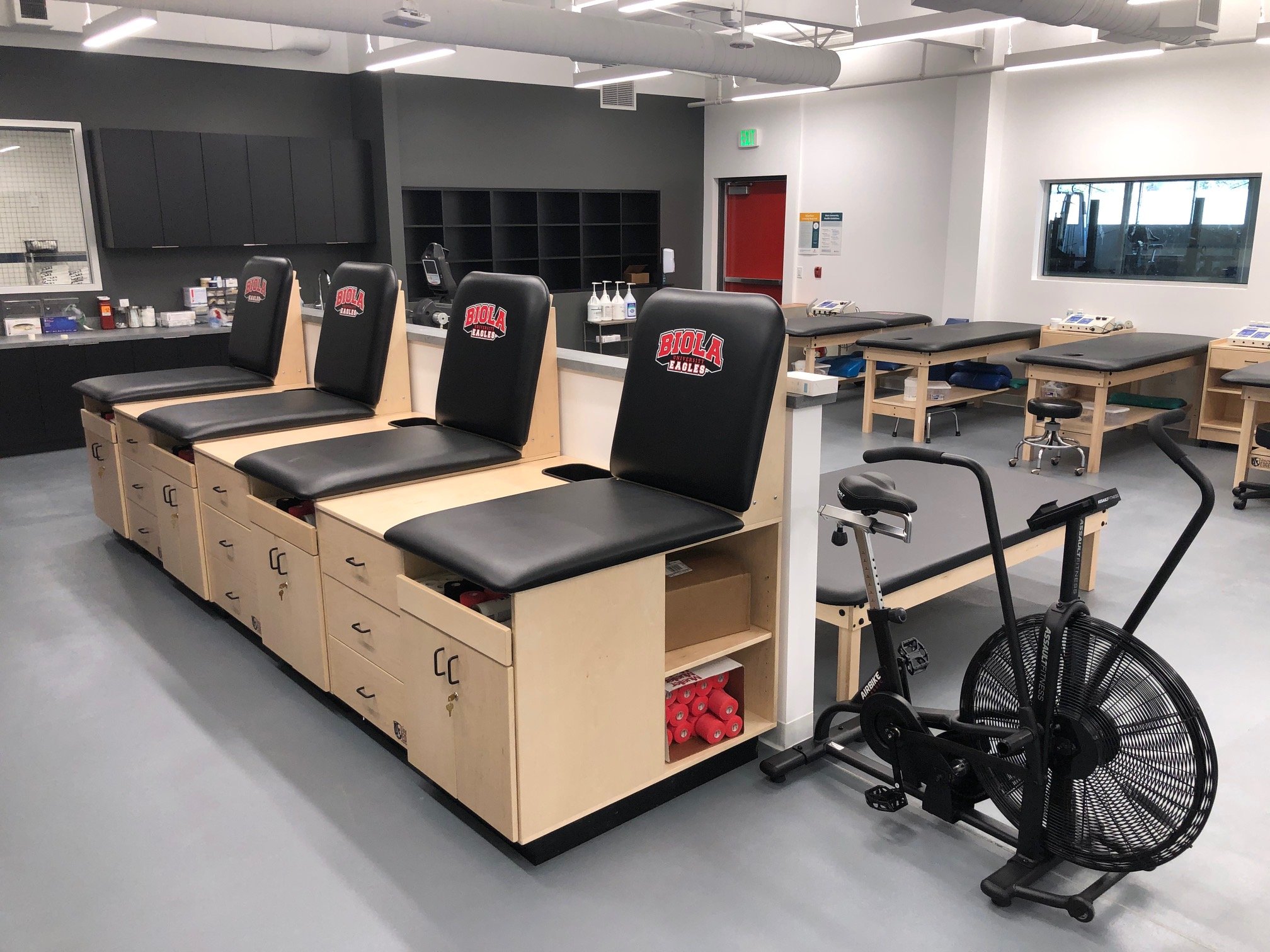 RELATED POSTS