Sammy the Bearkat mascot locker
A famous face deserves a home base. Sammy the Bearkat, the beloved mascot of Sam Houston State University in Huntsville, Texas is a popular attraction at many athletic events, and appears frequently at various campus and community functions. After a major renovation and expansion project at the Sam Houston State University Lowman Student Center, the Department of Student Activities rewarded Sammy with a new space to store his many costumes and equipment and a private place for changing and event preparation.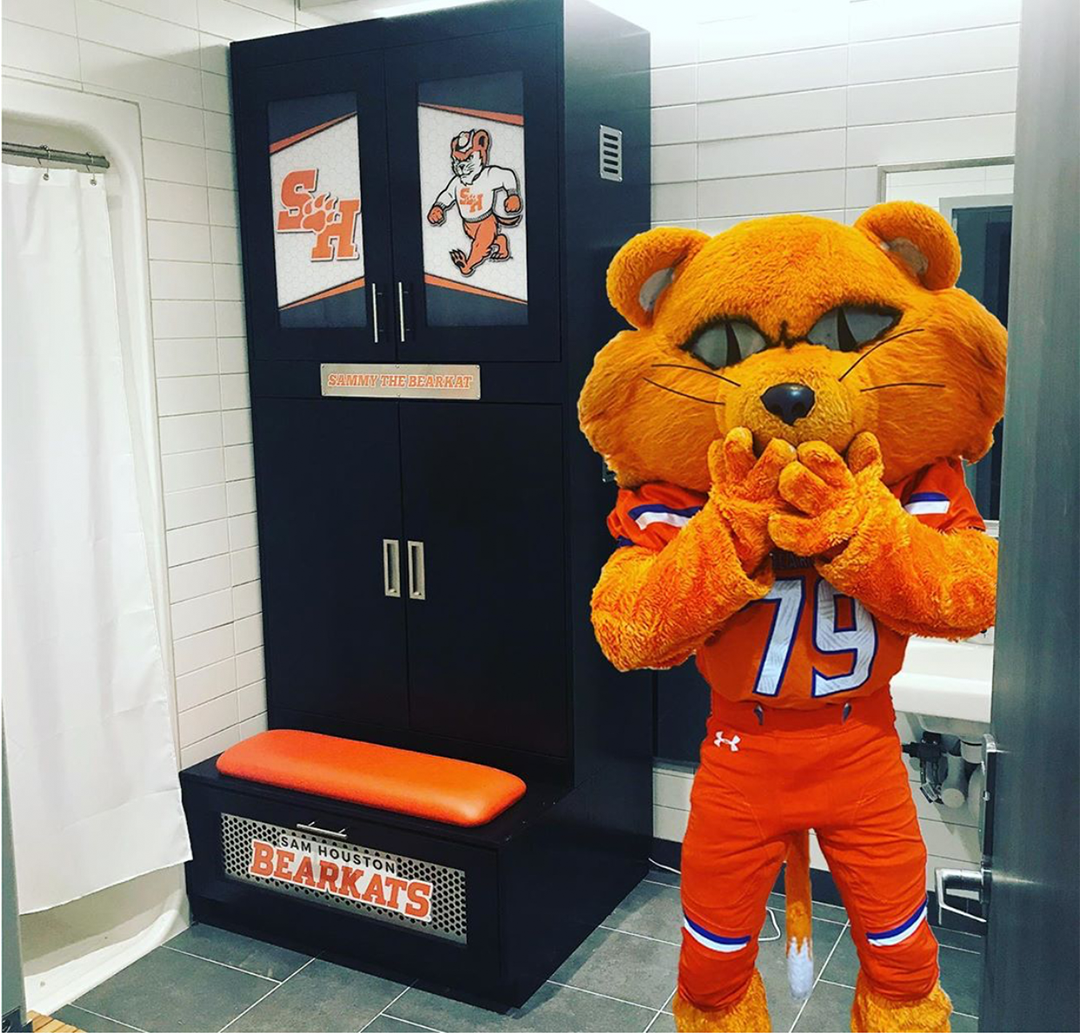 Photo courtesy of Sam Houston State University
More Than Your Average Mascot

On campus, Sammy is more than just popular. He is hardworking as well and has earned several national championship titles as a mascot. Since 2005, Sammy has now brought home 1st place in various competitions including: 2005 (USA Mascot Championship), 2010 (NCA Mascot Championship), 2011 (NCA Mascot Championship), 2012 (NCA Division I Co-Ed Championship), 2013 (NCA Division I Co-Ed Championship), 2014 (NCA Division I All-Girl Championship), 2015 (NCA Division I Co-Ed Championship) & 2016 (NCA Mascot Championship & NCA Division I Co-Ed Championship), 2017 (NCA Mascot Championship), and the 2018 (NCA Division I All-Girl Championship).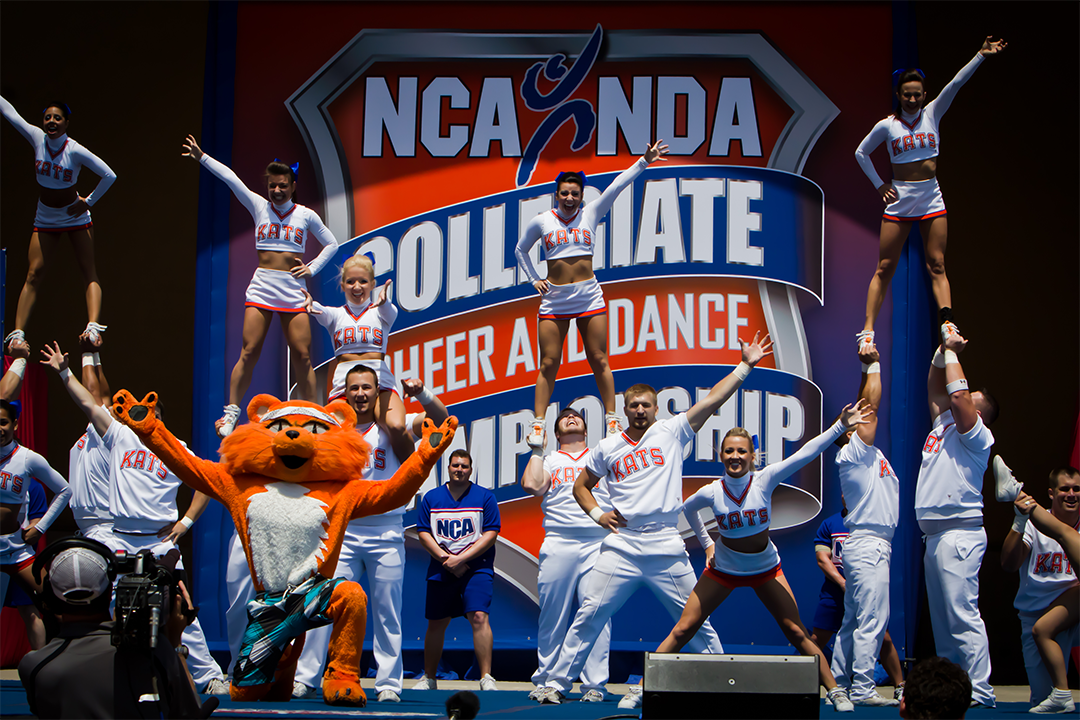 Photo courtesy of Sam Houston State University
A Little Mascot History
Sammy Bearkat, a character that today's SHSU students know quite well, did not appear on campus until 1959. His first incarnation—a paper maché head wearing a sailor's hat—was the result of a design by assistant dean of women Dorothy Meek, art instructor Mabel Taylor, and various art students and cheerleaders.
The cartoon-like image that is known and loved today debuted in 1997, brought to life from the imagination of student and cartoonist James Pharaon. The character was designed to appear both tough and friendly, with certain features resembling a cat—especially the eyes and tail—and other traits resembling a bear. One last small makeover around 1999 gave Sammy smaller, lighter hands and head so he would be able to perform more athletic stunts at school events.
A Full Schedule
Sammy the Bearkat maintains a full schedule on campus, in the community, on game day, and around the region appearing at events such as SHSU athletic events, birthday parties, fundraisers, campus visits, student events, conferences, and grand openings just to name a few. Sammy receives requests for appearances at all campus and community events and from all over the state of Texas.

To support Sammy's busy schedule and many wardrobe changes, the Department of Student Activities upgraded Sammy's prior arrangements in conjunction with the remodel and expansion of the Lowman Student Center on campus. Before construction, Sammy made use of an old public restroom/changing area down a back hallway of the old suite for a quick change without adequate privacy or storage capabilities.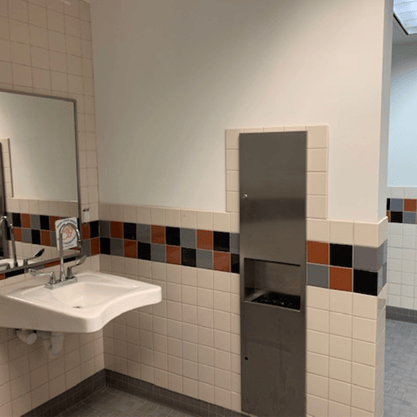 Photo courtesy of Sam Houston State University

A Custom Solution

According to Brandon Cooper, Director of Student Activities, "I was so excited to be able to get this custom locker made for our Sammy Squad. We love it! It is great to have an area for our Sammy Squad to be able to change on campus for their many events!"
Sammy the Bearkat has several different costumes made for each type of appearance including: football, basketball, baseball, Halloween, scrubs, an assorted set of t-shirts he is asked to wear, and a white and orange tuxedo.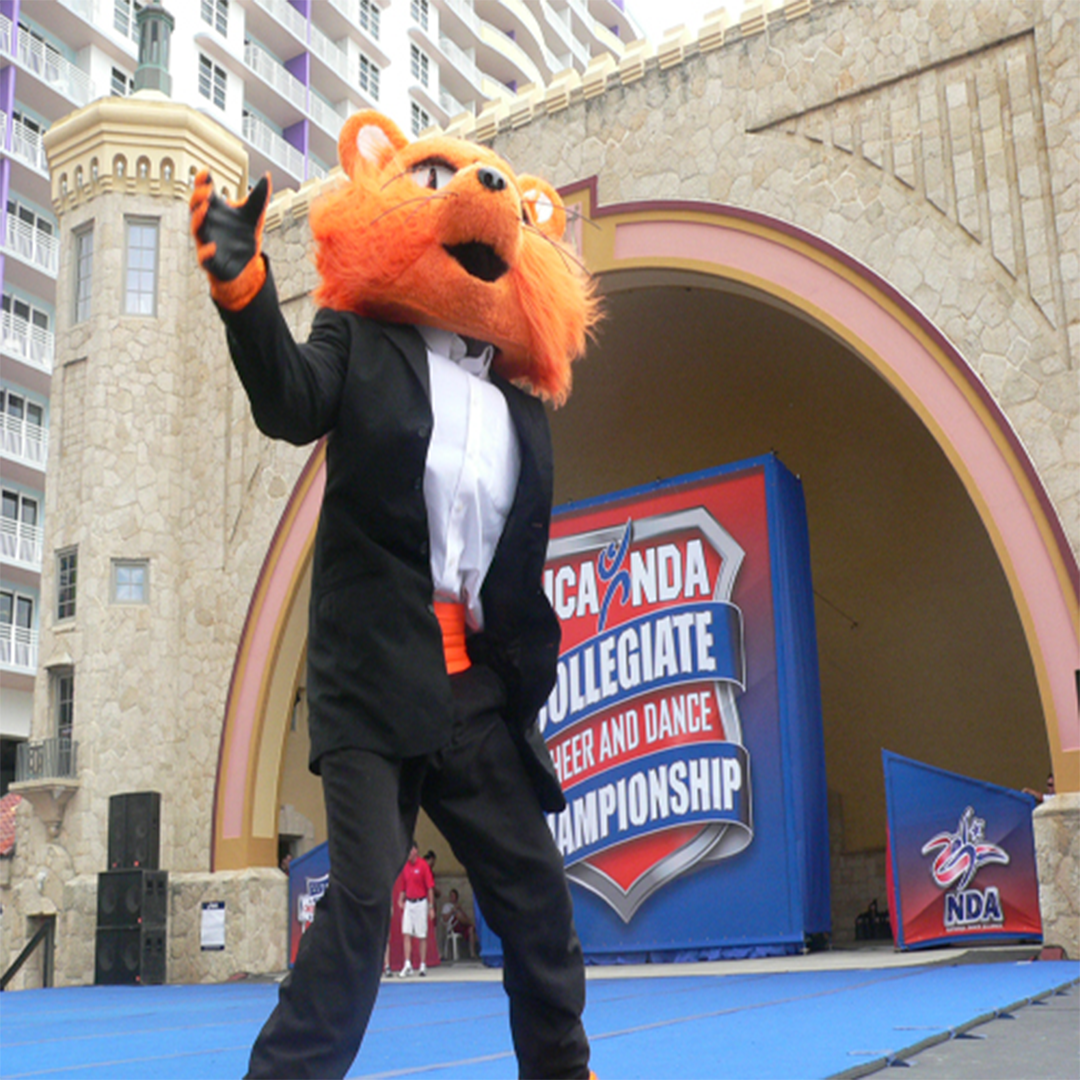 Photo courtesy of Sam Houston State University
Project Details


No project is too large or small at The Athletic Edge. Teams and organizations can choose a roomful of lockers, or just a single one just as Sam Houston State University did. The Bearkats selected a custom oak wood locker with black stain as Sammy the Bearkat's new home base complete with these features:
2-piece design
Upper cubby with double doors & bar pull handles
LED lighting in upper storage area to backlight logo panels
Custom SHSU logo panels for upper doors
Enclosed wardrobe section with two doors & recessed pulls
Clothing rod and four double coat hooks
Stainless steel venting panels
Lower pullout footlocker with padded seating
Custom Bearkats logo & custom nameplate


Gallery
A personal note from Sammy:

"I am very thankful for this locker, and I am so excited to dirty it up with all my fun
throughout the year."
References: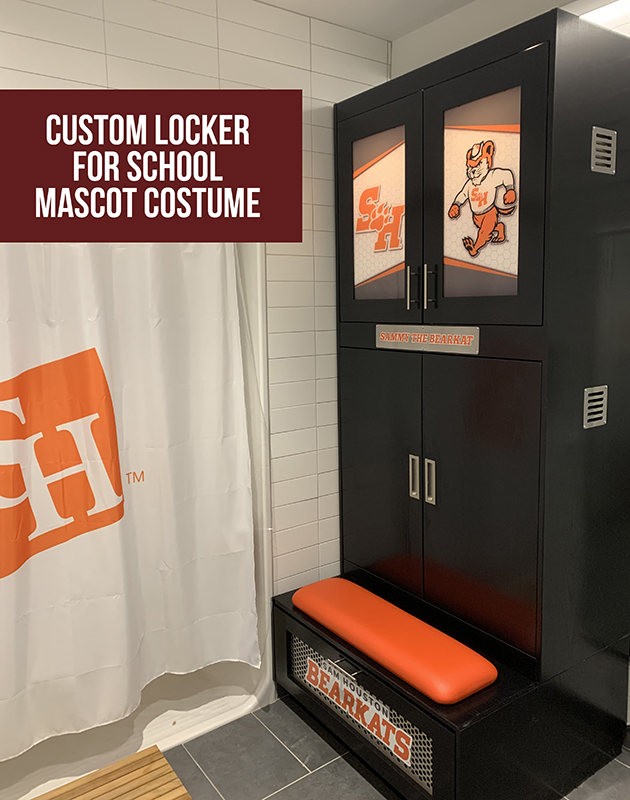 RELATED POSTS