The Athletic Edge: Wood Locker Options
No matter what configuration, each of The Athletic Edge's wood and laminate lockers start with strength, quality and longevity. Choose your configuration, add some team graphics or other customized options and you have yourself many beautifully handcrafted lockers to make your new facility or renovation outshine others.
Wood/Laminate Lockers
Each wood locker is available in maple or oak wood. Our wood lockers are then coated with a special UV-cured finish to assist with moisture resistance and enhance durability. Lockers are also available in maple, oak, grey or cherry laminate.
Bat/Stick Holders
The bat/stick holder option is perfect for keeping lacrosse sticks and baseball bats out of the way and secure when not in use.
Name and Number Tags or Plates
Add personalization to each locker for each player with customized name plates.
Helmet and Shoulder Pad Racks
The helmet and shoulder pad rack is an ideal space saver in the locker room. Keep helmets and body pads out of the way by adding a rack on top of each locker.
Custom Graphics
Custom graphics are the perfect finishing touch to bring your entire locker room together. Custom branding also serves as a great recruiting tool.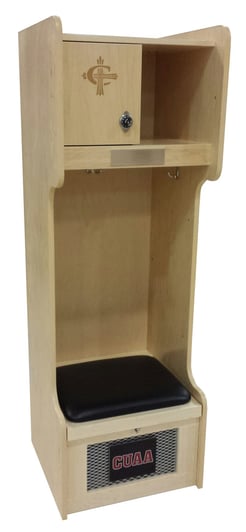 Vinyl-colored Foam Cushion Seats & Backs
Add comfort to each locker for your athletes with foam cushion seats and backs.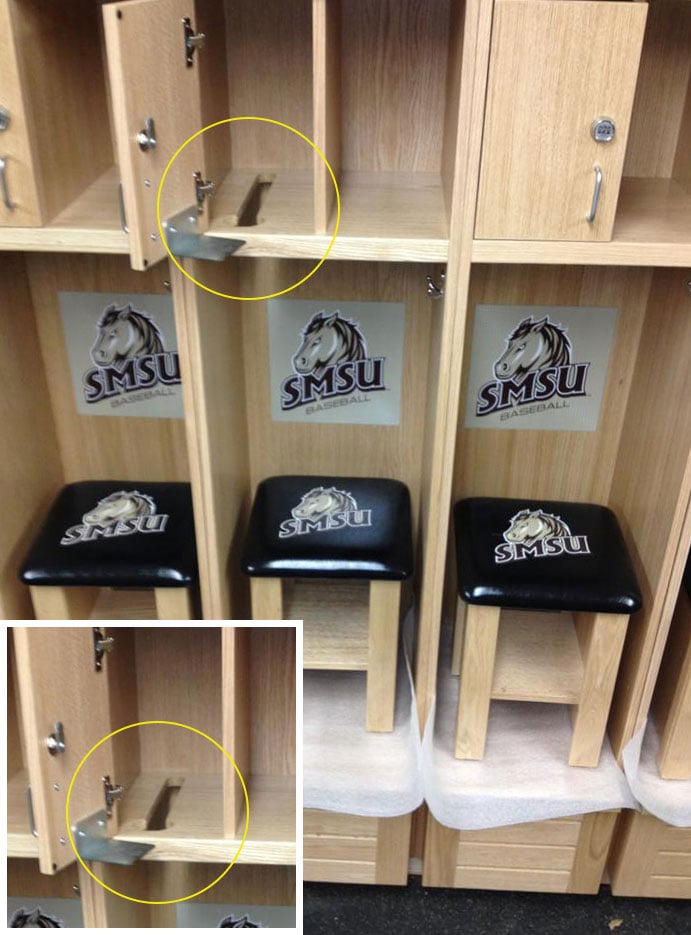 RELATED POSTS