Dixie State University Case Study: MAT Program
Embodying its mission of "Active Learning, Active Life," the Dixie State University Human Performance Center—completed in Fall 2019—represents multi-faceted design in accommodating academic, athletic and recreational space to enhance the overall learning environment.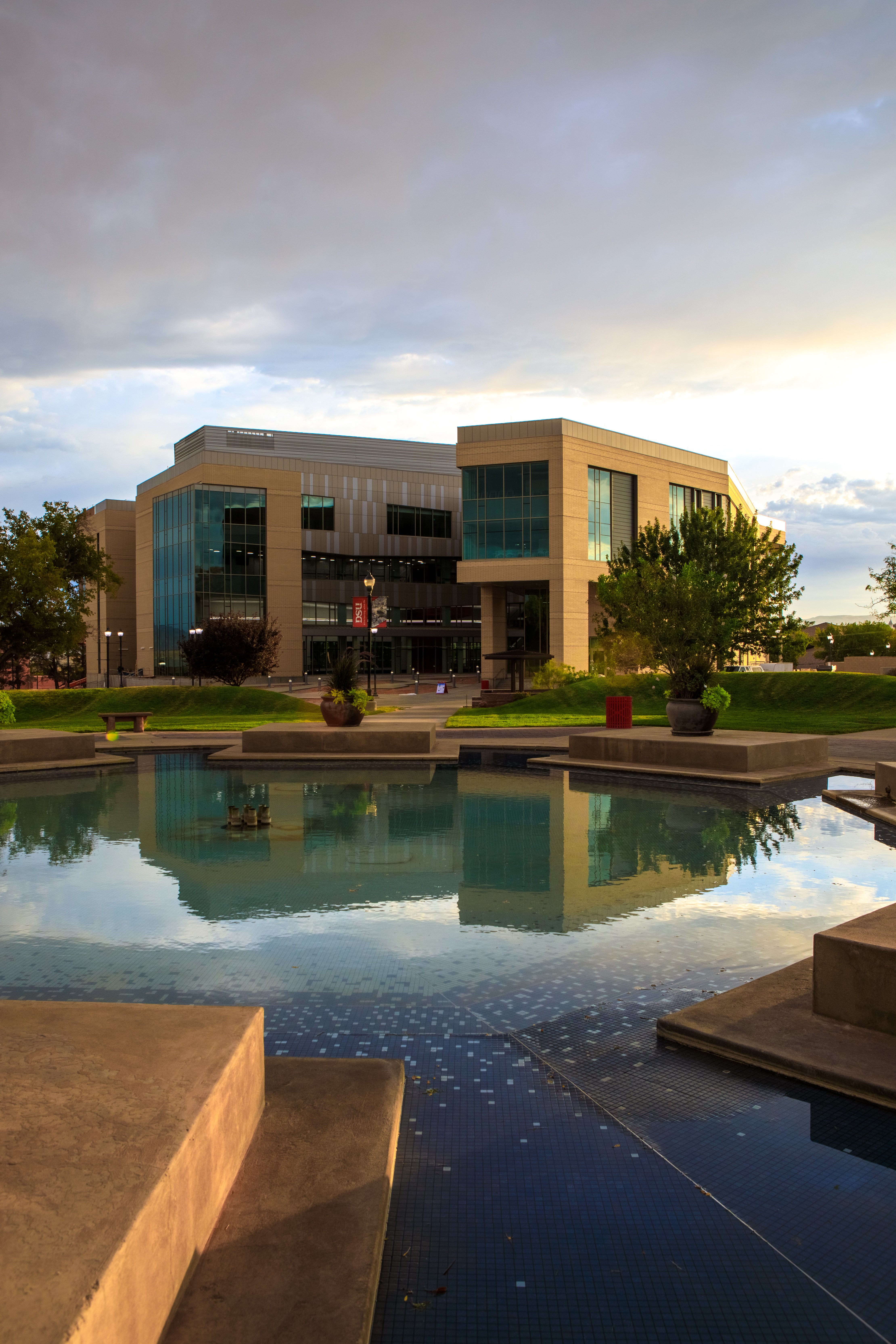 Dixie State University Human Performance Center
Photo courtesy of Dixie State University
One challenge the university faced was to design additional human performance labs to replace inadequate ones while eliminating the need for athletic and academic programs to share space with recreational activities. The new facility features dual-use academic spaces, state-of-the-art laboratories and areas shared by human performance program faculty and students. Recently named a 2020 Facilities of Merit award winner by Athletic Business, the Human Performance Center exemplifies excellence in function and design.
Masters in Athletic Training Program


In conjunction with the grand opening of the new Human Performance Center in Fall 2019, Dixie State University launched a new Masters of Athletic Training (MAT) program. Goals of the program include: preparing students to provide comprehensive patient care as athletic training professionals. The master's degree program provides hands-on learning experiences using a skills-based approach in both the classroom and in a clinical setting. Students learn how to offer care in the areas of prevention, clinical evaluation and diagnosis, immediate and emergency care, treatment and rehabilitation, and organization and professional health and well-being.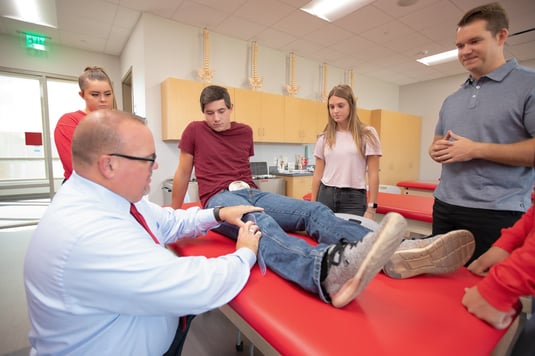 Photo courtesy of Dixie State University
"Not only will Dixie State University's new
Masters of Athletic Training program
prepare students to be well-prepared, competent, and compassionate athletic trainers, the program also meets a workforce need in a profession that is expected to significantly grow in the coming years," Dr. Peter J. Neibert, Dixie State's program director explained.
According to U.S. Bureau of Labor Statistics, the occupational outlook for athletic trainers is projected to grow 16% over the next ten years, which is much faster than average for all occupations. Demand for athletic trainers is expected to increase as people become more aware of the effects of sports-related injuries, and as the middle-aged and older population remains active.

In addition to providing care in traditional athletic settings such as colleges, universities, secondary schools, and professional sports teams, athletic trainers are also expanding their reach into hospitals, fitness centers, physicians' offices, and also in the retail sector, military and performing arts.
The Classroom

When Dr. Neibert and his department began searching for tables and equipment to outfit their new Masters in Athletic Training program at Dixie State, he consulted with Medco Sports Medicine representative Michael Espalin to find the highest quality tables on the market. "I looked at the product construction thoroughly including how it is set up, how the legs are attached, the support beams, the quality of vinyl, and the types of stain," added Dr. Neibert.
In addition to high quality tables, Dr. Neibert was also looking for the ability to brand the room and equipment appropriately. "Branding is so critical because it attracts people," he added. "I wanted the treatment tables to be of the highest quality, and I wanted the ability to deboss our logo to create a cohesive look."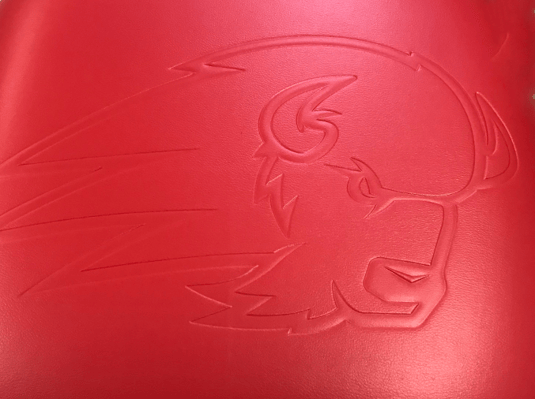 Photo by The Athletic Edge
The Athletic Edge offers three methods of custom branding including logo slip covers, debossed logos, and Color Edge Print.
Dixie State utilized the deboss method of branding on their Edge Sport treatment tables. Deboss presses a metal die into the cushion upholstery to leave an impression of the logo on the surface of each table. The Trailblazers also
added ten rolling stools using Color Edge Print technology where their Trailblazer logo was directly printed onto the upholstered cushion of the stool.
"I really loved the rolling stools because they added an extra visual to complement our treatment tables, and aren't overly expensive to replace in the future."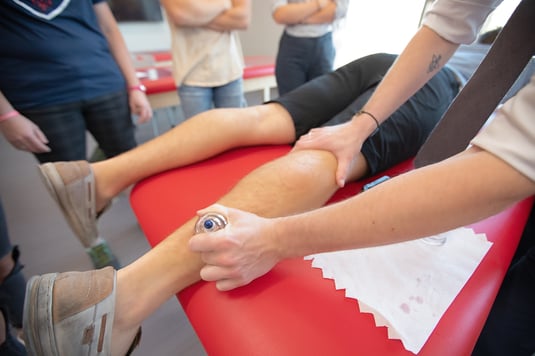 Photo courtesy of Dixie State University

"I really liked the high quality of the athletic training tables I found at The Athletic Edge," stated Dr. Neibert.
For more information on Dixie State University's Masters of Athletic Training Program, read more.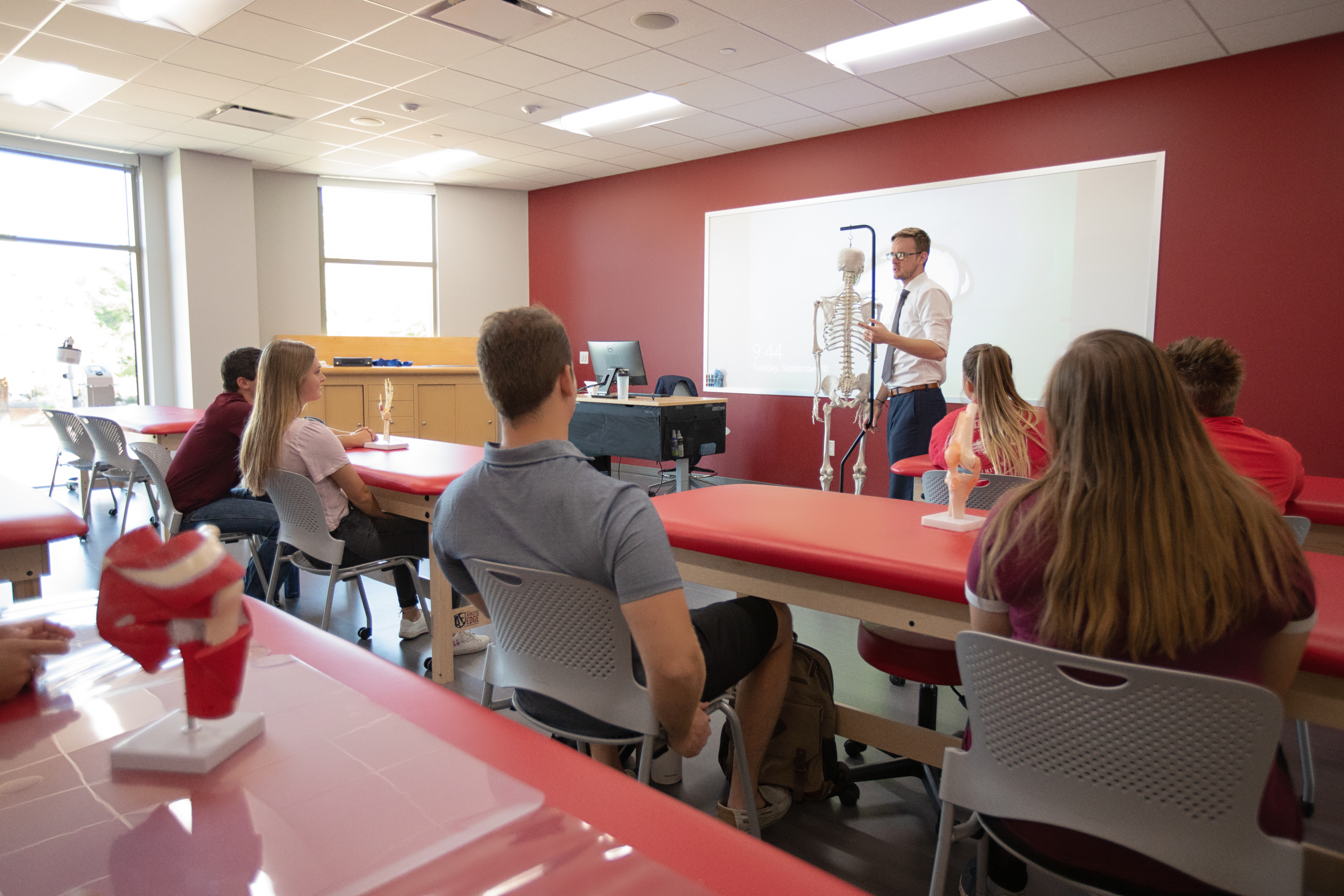 RELATED POSTS