Introducing Rev.247: Workspace reinvented
The word revision means to see again or to look at from a fresh, critical perspective. Revision or REV. is an ongoing process of rethinking, reconsidering, review and refinement of purpose that results in change and improvement.
Our Roots

We created REV.247 as a way to help people work inspired in an ever-changing work environment. Based in Watertown, South Dakota, Pivotal Health Solutions serves as an industry-leading manufacturer of health care and wellness products, and our mission is to develop innovative furniture solutions that make a difference in the markets we serve.
Why Office Furniture?

Since we are experts at creating and developing top-quality lines of health care and wellness products, the decision to offer stylish and functional office furniture and accessories was an easy addition. It makes sense to help customers streamline the process of selecting office furniture and workplace solutions for new build or redesign projects. Our knowledgeable team of experts helps customers determine the way they work best.
Not only does our team unite to get the job done, but our brands work together as well. For example, let's say a college or university is outfitting a new athletic training room with functional equipment, products, and accessories. Our athletics division, The Athletic Edge, has the project covered. Wouldn't it be convenient to ask a few more questions about the flow of the rest of the facility including office and collaboration spaces for athletic training staff, coaches, athletes and recruits? REV.247 simplifies the entire project serving as a bridge between departments saving time and effort while delivering a cohesive look and feel.
The REV.247 Difference

The world of work is changing, but our mission hasn't. Our focus is on the way you work best, and we provide the innovative resources you need to get work done. Whether you work at home, on the go, in a traditional space, or collaborating with others we have the products and workspace solutions you need to work anywhere.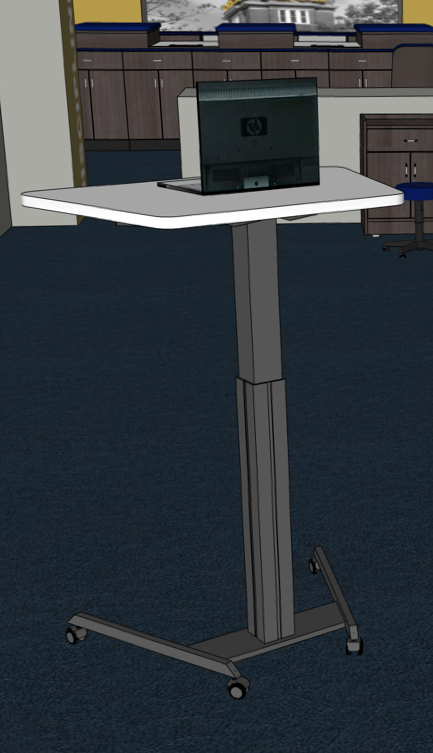 At REV.247, it's not business as usual. We manufacture stylish and functional quality-crafted standing desks, office furniture, cabinetry, storage solutions, and workplace accessories, all with a customized look and feel to meet changing work requirements as diverse as you.