PHS Therapeutics Proudly Launches the Leg and Shoulder Therapy Table
PHS Therapeutics Proudly Launches the Leg and Shoulder Therapy Table
Providing rehab solutions for today's therapists and athletic trainers
Watertown, S.D., December 2012 — PHS Therapeutics by Pivotal Health Solutions, a leading manufacturer of premium quality health and wellness equipment for over 20 years, proudly unveiled the LAST table you'll ever need, the Leg and Shoulder Therapy (LAST) table, patent pending. PHS Therapeutics has earned an excellent reputation in the markets they serve and believe this is why their products are used by so many of the world's most prestigious schools, professionals, teams and therapists. In addition to their dedication to quality, many of their customers value the unique features available only from PHS Therapeutics.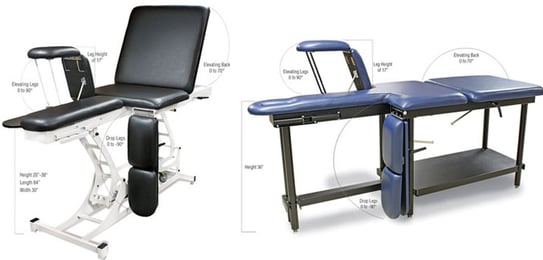 "We continue to strengthen our company through strategic relationships, a diversified business and experience in the industry," Jim Engels, CEO of Pivotal Health Solutions, said. The addition of the PHS Therapeutics brand of leading line therapy products broadens our product offering and supports our initiative to more effectively support therapy professionals."
PHS Therapeutics offers this quality-built, intelligently-engineered Leg and Shoulder Therapy table in four models: a lift back stationary base, lift back Hi-Lo base, basic top with stationary base and basic top with Hi-Lo base. The Leg and Shoulder Therapy Table was co-designed by Kyle Turner, the assistant athletic trainer for the Kansas City Royals, and is manufactured by PHS Therapeutics, a division of Pivotal Health Solutions. The superior design of the LAST table gives the practitioner the patient positioning and range of motion to perform a wide range of activities using one stable platform.
Through years of experience working with professional athletes, it was realized that athletes were being treated and trained in a less than optimal anatomical position. These patterns were identified, and the creation of the LAST table was started. The standard treatment table is designed in a fashion that limits full range of motion, therefore limiting rehabilitation and training to a regimen restricting optimal training. The LAST table is ergonomically designed and is the first treatment/ exercise table that permits bilateral training and specific anatomical positioning necessary to achieve your desired results.
"This table is one of the most functionally sound and biomechanically safe tables that I have used," Turner said. "The table allows us to place our athletes in a stable supported position while moving them through a full range of motion without having to change positions. Not only is the LAST table excellent for functional rehabilitation exercises it can also serve as a treatment table helping to save space in our facility."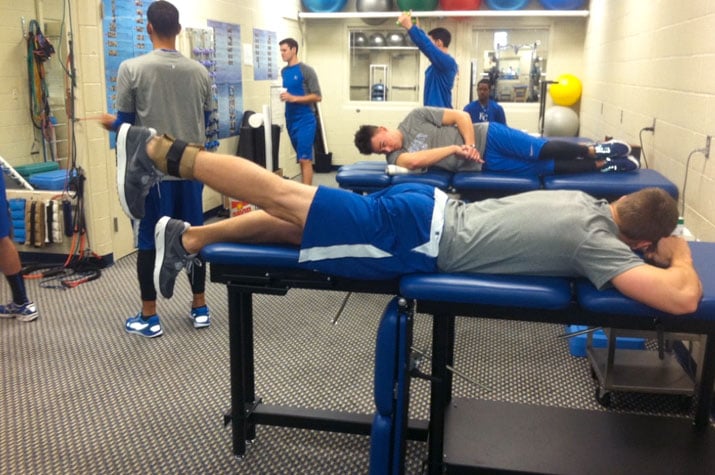 About PHS Therapeutics
PHS Therapeutics, by Pivotal Health Solutions was formed with the similar mission of Pivotal Health Solutions to be the leading manufacturer and supplier of quality therapy products. The synergies between the two companies provide a healthy sales channel and access to the industries finest brands. With multiple manufacturing sites PHS Therapeutics can support products in the Physical Therapy, Athletic Training, Massage Therapy, Spa, Chiropractic and Medical markets.
We started distribution of the Leg and Shoulder Therapy Table in December. To locate a dealer in your area or to order, please contact our customer service team at (800) 743-7738, or via email at info@pivotalhealthsolutions.com.