Pivotal Health Announce Marketing Agreement With Wellness Mats
Pivotal Health Solutions, Inc. and Smart Step Therapeutic Flooring announce global sales and marketing agreement.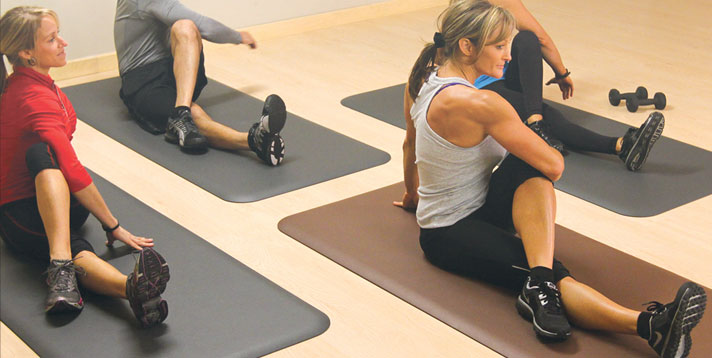 Pivotal Health Solutions, a leading provider of products to the health and wellness industry, has been appointed Master Distributor of Smart Step Therapeutic Flooring leading line WellnessMats, in the Chiropractic and Physical Therapy markets. Under the agreement, Pivotal will immediately begin to integrate the product line into its extensive distribution chain covering Chiropractic, Physical Therapy, Massage/Spa, Medical and Athletics. "We enthusiastically add the Wellness anti-fatigue Mats to our lines and believe this move further strengthens our strategic product initiatives, "said Jim Engels, CEO of Pivotal Health Solutions.


Pivotal Health will carry the complete WellnessMat product line including: The Original WellnessMats®, Companion Mat by WellnessMats®, FitnessMat by WellnessMats®, PuzzlePiece Collection by WellnessMats®, Motif Collection by WellnessMats®, Antique Collection by WellnessMats®, Granite Collection by WellnessMats®, and Maxum Mats by WellnessMats®.


Since 2000, Wellness Mats have been successfully addressing the ergonomic concerns of many commercial industries. WellnessMats are the mat of choice for Homeland Security and TSA, and are widely advocated by healthcare professionals. WellnessMats are commonly used in the hospitality, industrial, medical, chiropractic, and health & spa industries, among others. Backed by the American Chiropractic Association: As a Corporate Partner with the ACA, WellnessMats works with thousands of chiropractors across America to educate people about the need for anti-fatigue flooring as part of the
solution to address the epidemic of lower back pain. WellnessMats Original smooth surface is incredibly supportive, resilient and feels like heaven on your feet. It is easy-toclean, will never curl or delaminate and, of course, it provides unprecedented comfort and relief while you stand. You Stand On It, We Stand Behind It: One of its kind, WellnessMats are the only mats on the market still today that offer a comprehensive 7-year warranty. WellnessMats strongly believes in producing the highest quality products, abiding by U.S. Government instilled guidelines, and supporting the American economy, with 100% MADE IN USA WellnessMats.


According to Daniel Bouzide, Owner and CEO of Smart Step Therapeutic Flooring, "The strategic partnership with Pivotal Health Solutions will help us to effectively reach more end-users with our product line and further promote a "Healthy Way of Life", while never compromising the integrity and values that our company was founded upon."


Pivotal Health Solutions was formed in 2007 with the mission of becoming the leading manufacturer and supplier of quality products to the health and wellness industry. In this journey Pivotal Health Solutions has brought together some of the industries finest brands. With multiple manufacturing sites supporting products in the chiropractic, physical therapy, massage, spa, athletics and medical markets, Pivotal Health Solutions has one of the highest quality and most comprehensive product lines in the market today. We will start distribution of the WellnessMat products as of June 1st, 2013. To locate a dealer in your area or to order WellnessMats, please contact our customer service team at (800) 743-7738, or via email: Info@pivotalhealthsolutions.com.