Pivotal Health Solutions, Inc. and Fluid Motion Soft Tissue Tools, Inc. announce global sales and marketing agreement.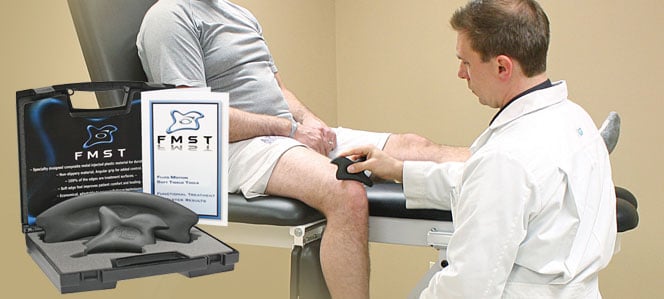 February 2013
Pivotal Health Solutions, Inc. and Fluid Motion Soft Tissue Tools, Inc.
announce global sales and marketing agreement.
Pivotal Health Solutions, a leading provider of products to the health and wellness industry, has been appointed Master Distributor of Fluid Motion Soft Tissue (FMST) Tools in the healthcare market. Under the agreement, Pivotal will immediately begin to integrate the product line into its extensive distribution chain covering our Chiropractic, Physical Therapy, Massage/Spa, Medical and Athletic lines.
"We continue to strengthen our company through organic growth, acquisitions and strategic relationships. The addition of FMST Tools, a leading line of soft tissue mobilization tools broadens our product offering and supports our initiative to more effectively support market professionals," Jim Engels, CEO of Pivotal Health Solutions, said.
FMST Tools are the soft tissue mobilization tools that can take myofascial manipulation and mobilization to the next level in your practice. The design of the two tools available enables you, the practitioner, to work over all surfaces of the body quickly and easily, and improve treatment outcomes of chronic and acute soft tissue injuries.
Dr. Jerad Bludorn, DC, is a chiropractic physician and acupuncturist with an extensive background in soft tissue therapy, functional movement and stability. He has trained extensively with Motion Palpation Institute, as well as many other treatment techniques and world-renowned lecturers and researchers. He has over 10 years experience in private practice working with orthopedic surgeons and medical doctors to improve outcomes for his patients, and developed FMST Tools to assist him in improving his outcomes. Dr. Bludorn, owner and CEO of Fluid Motion Soft Tissue Tools, Inc., has successfully implemented FMST Tools into many different types of practices including Physical Therapy, Chiropractic, Massage Therapy, Occupational Therapy and Athletic Training.
"The strategic partnership with Pivotal Health Solutions will allow us to grow our presence both nationally and internationally and help more clinicians with, cost-effective soft tissue therapy tools. Pivotal Health Solutions is a quality manufacturer and distributor of healthcare products and we are very excited to be included in their product portfolio," Dr. Bludorn said.
Pivotal Health Solutions was formed in 2007 with the mission of becoming the leading manufacturer and supplier of quality products to the health and wellness industry. In this journey Pivotal Health Solutions has brought together some of the industries finest brands. With multiple manufacturing sites supporting products in the chiropractic, physical therapy, massage, spa, athletics and medical markets, Pivotal Health Solutions has one of the highest quality and most comprehensive product lines in the market today.
We will start distribution of the FMST Tools as of Feb. 1. To locate a dealer in your area or to order FMST Tools, please contact our customer service team at (800) 743-7738, or via email at Info@pivotalhealthsolutions.com.