The LAST Table earns "Excellence in Innovation" Bronze Medal
Watertown, SD, April 4, 2018 — The Athletic Edge was recently awarded the bronze medal for its LAST Table from Momentum Media's "Excellence in Innovation" awards program through Athletic Management, Training & Conditioning and Coaching Management. This award serves to honor products that are game-changers for college and high school athletic departments/teams, sports medicine professionals, and coaches.
The ergonomically designed LAST Leg & Shoulder Therapy Table was co-designed by an athletic trainer who, through years of athletic training experience, realized that athletes were being treated in a less-than-optimal anatomical position.
The LAST table's design allows optimal patient positioning and range of motion to effectively perform a wide range of activities using one platform.
With its Hi-Lo elevating base, this treatment table supports bilateral training and specific anatomical positioning to achieve the best results.
Choose from a variety of customizable options. The Athletic Edge's capability to customize each customer's products is what sets us apart. The LAST Table's product options include:
650 lbs. Lifting Capacity
Dual Foot Control Pedal
Dual Foot Bar Control
Nose Hole in Cushion
6 Custom branding kits or individual branding options
AE is extremely excited to have been awarded the bronze medal for "Excellence in Innovation" from Training & Conditioning. Thank you for the wonderful opportunity and honor!
Let us bring THE EDGE to you and provide the highest quality, custom branded and functional equipment to your facilities.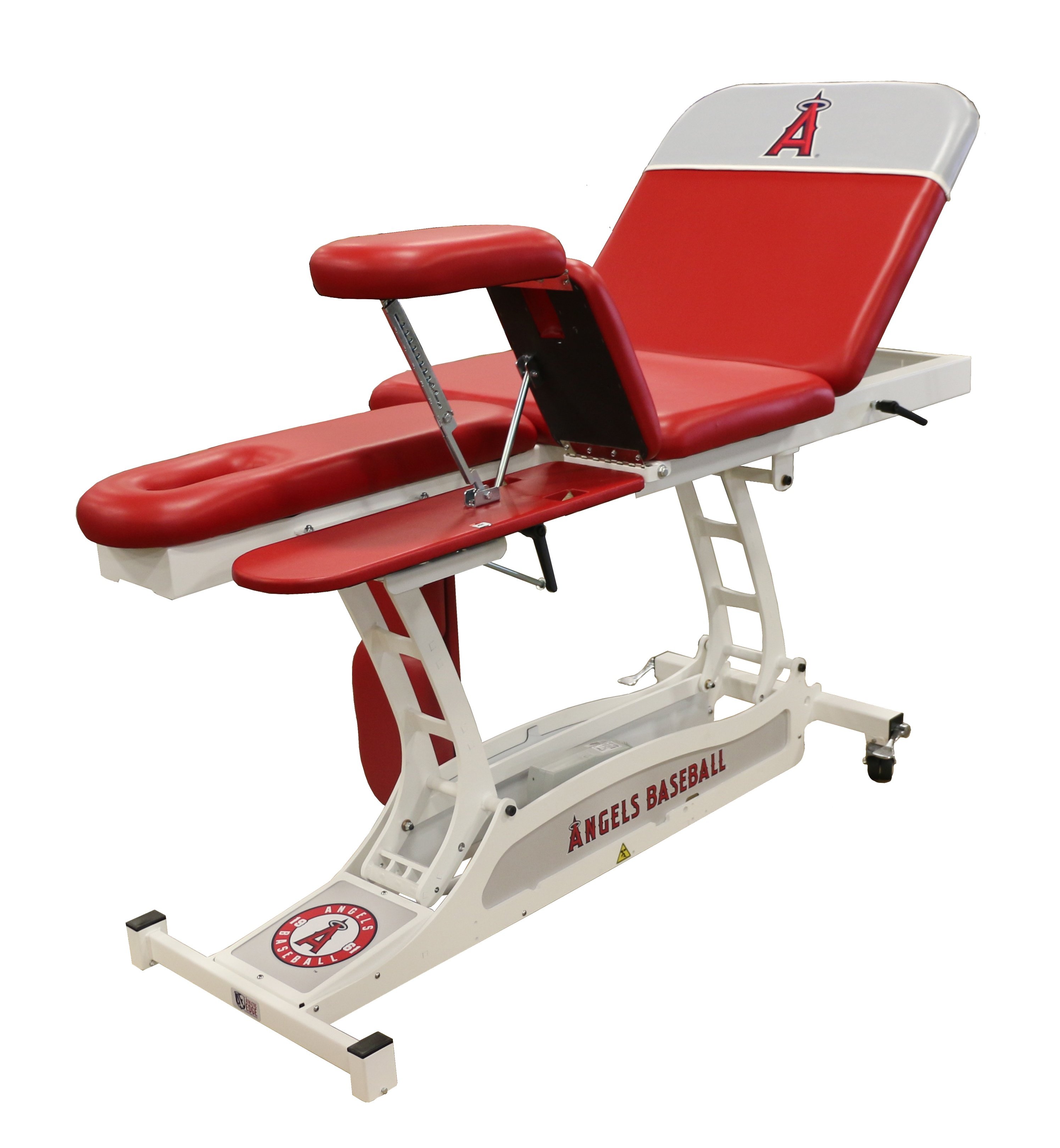 RELATED POSTS