The SmartCart Earns "Excellence in Innovation" Gold Medal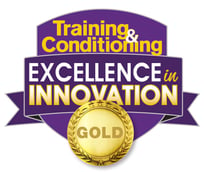 Watertown, SD, March 16, 2017 — The Athletic Edge was recently awarded the gold medal from Momentum Media's "Excellence in Innovation" awards program through Athletic Management, Training & Conditioning and Coaching Management. This award serves to honor products that are game-changers for college and high school athletic departments/teams, sports medicine professionals and coaches.
Two years ago, the Athletic Edge was contacted by Travis Halseth, MS, ATC for the University of Oregon. The university needed a sideline table that could store equipment and be used to evaluate and treat athletes. The Athletic Edge collaborated
with UO to design a cart that did just that and the durable, functional and convenient SmartCart was born. Innovation has been taken to a whole other level with our SmartCart. Convenience is key and the SmartCart allows for the comfort and convenience of the training room to come to the athletes on the sideline.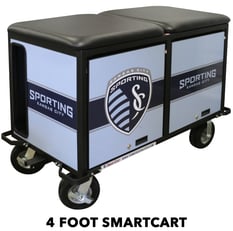 The Athletic Edge's SmartCart is available in five configurations- 4', 6', 6' PRO, 8' and the 8' Hydration SmartCart. Each SmartCart has multiple standard features:
Multiple drawers
Removable shelves
Storage sections secured with fold-down garage doors and locks that tuck away during use
2" thick top cushion with lift back allows the trainer to treat the athlete lying down or seated
11/4" receiver hitch and pull handles allows the unit to be moved manually or via a
small utility vehicle
Standard powder coat colors: black or white

With multiple customizable options, The Athletic Edge prides itself through its high-quality, successfully branded and beautifully functional equipment and facilities. Customizable branding options include:
Additional 3-drawer cabinet
Additional fixed height removable shelf
All weather cover (black)
Heavy duty drawer liners
Custom branded lift back cushion cover slip
Custom deboss logo on lift back cushion
Custom powder coat color
We are beyond excited to have been awarded the gold medal for "Excellence in Innovation" from Training & Conditioning. Thank you for the wonderful opportunity and honor!
Today, the Athletic Edge stamp can be seen on SmartCarts across the U.S., from professional teams to universities to high schools. We're proud of that—and proud to partner with you to tell your story!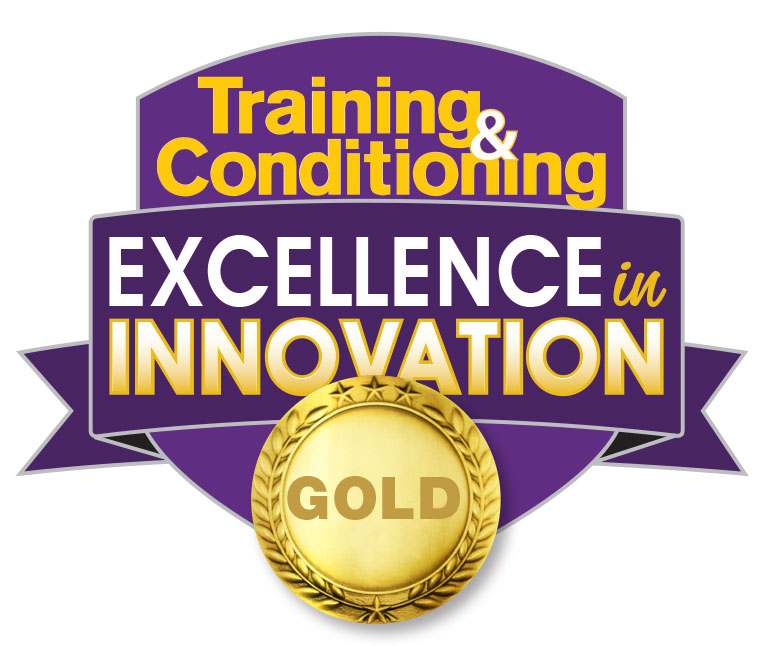 RELATED POSTS
There are no related posts