Case Study: Bowdoin College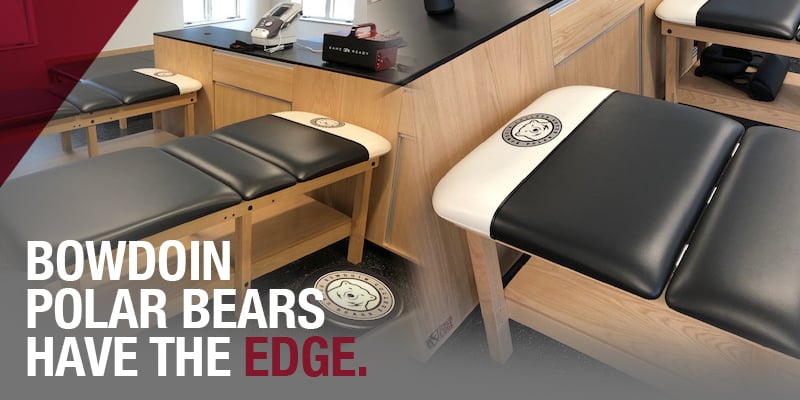 Bowdoin College in Brunswick, Maine recently chose The Athletic Edge to provide furniture and equipment for their new athletic training room. Dan Davies, the Director of Athletic Training for the Polar Bears, shares his experience working with The Athletic Edge.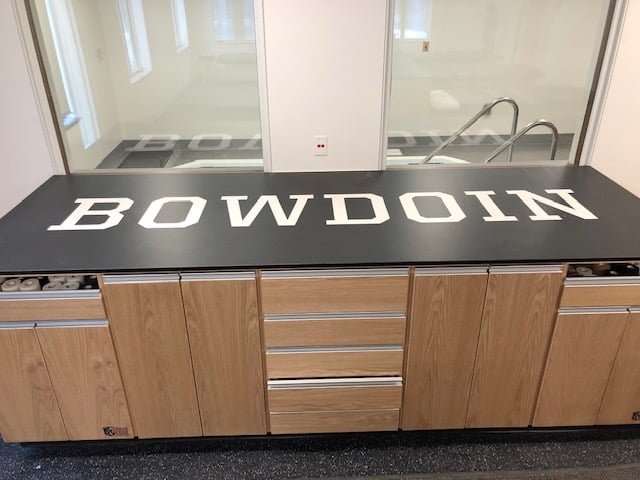 3-Seat Taping Station with Custom Laminate Top



Q&A with Dan Davies
Director of Athletic Training | Bowdoin College
Q: Did your athletic training room space present any challenges?
A: "Limited space which required specific thought on size and mobility of products."
Q: What made you decide to work with The Athletic Edge?
A: "Quality of product and ability to customize products."
Q:
Are you pleased with the results of your service and equipment?

A:
"I could not be happier and I'm highly impressed with the quality and customer service
."
Q:
What are some of your favorite features of your new Athletic Edge equipment?

A:
"The customization we required was exactly what was promised. Quality finish of the product."

The Polar Bears received the following AE equipment:
• 2 Custom Island Cabinet Tables
• 1 Custom Cabinet with a Folding Side Table
• 1 Custom Trainers Examination Table with Casters
"I would recommend AE products to others without reservation - exceptional product. Their great customer service helped create an exceptional product."

- Dan Davies, Director of Athletic Training
for the Bowdoin College Polar Bears

Gallery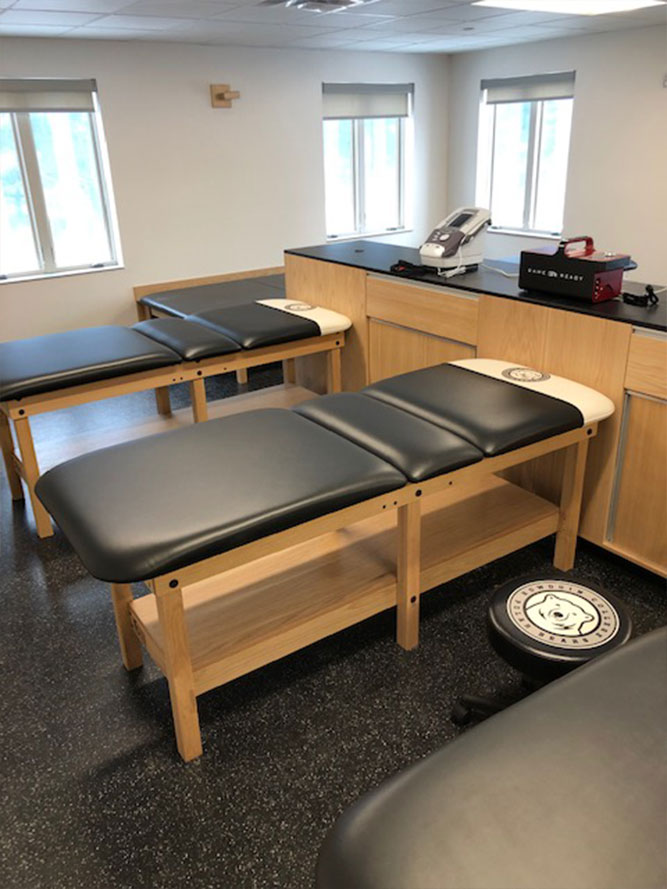 RELATED POSTS