Orange Coast College: A Case Study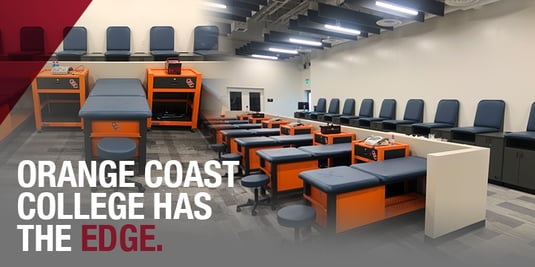 Groundbreaking recently took place on the $36 million dollar Orange Coast College Kinesiology and Athletic Complex in Costa Mesa, California. The project includes a 65-meter long competition pool, covered bleachers, a 25-meter pool for adapted kinesiology classes, new locker rooms and equipment management space, spaces for cardio, aerobics and athletic training, and new office space to house the Kinesiology & Athletics division offices.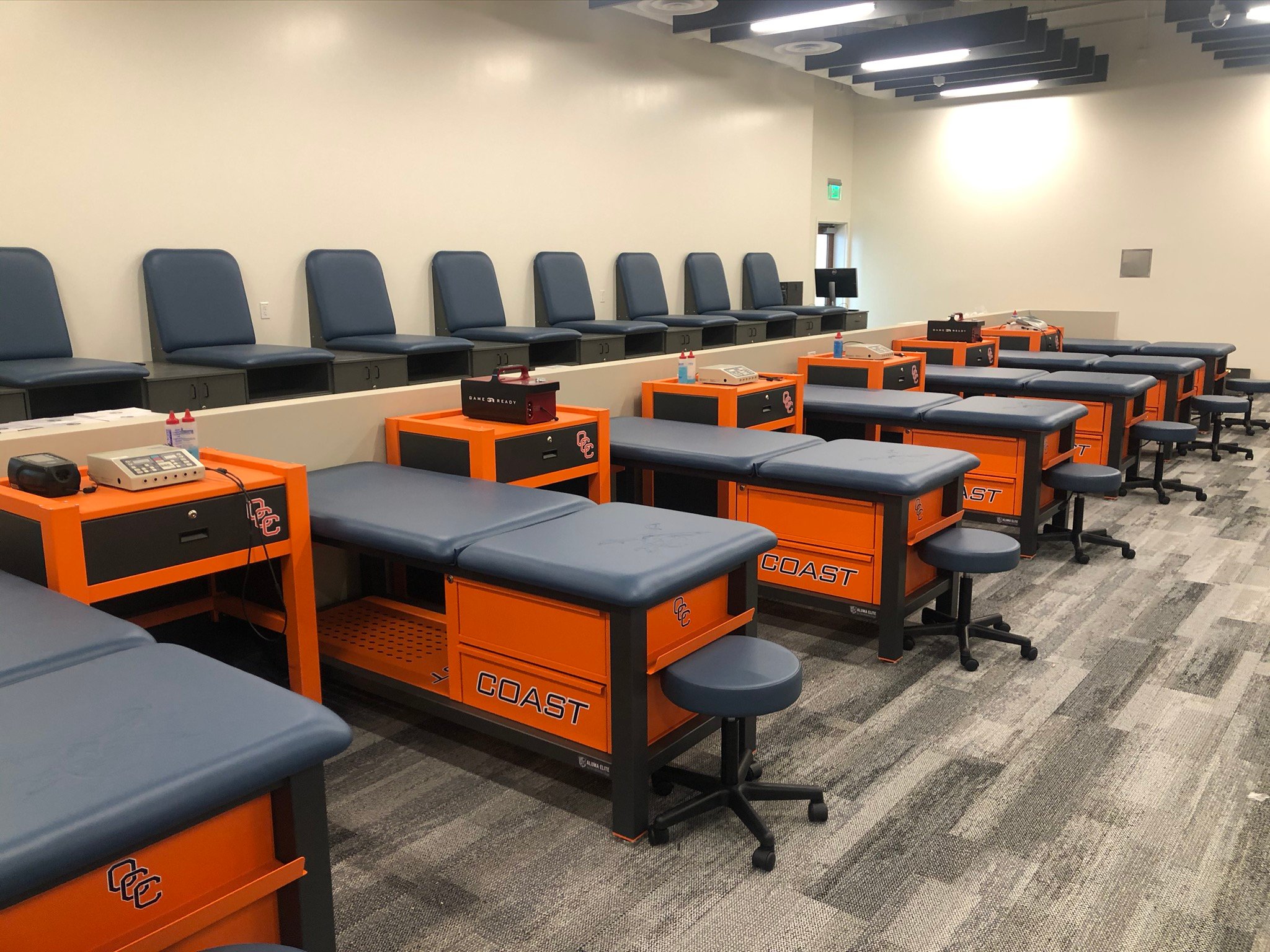 Photo courtesy of Orange Coast College
Q&A with Chaz Kekipi
Certified Athletic Trainer | Orange Coast College Kinesiology & Athletics
Built to Last

We built a brand-new facility at Orange Coast College and were able to select the furniture that we wanted to install. We chose the Athletic Edge Aluma Elite treatment tables because in our experience, wood tables get creaky and start to bow over time. We wanted quality tables that would last us a long time. We also appreciate the lockable drawers for storing equipment like towels, ace wraps, etc. that can be unsightly when stored on the shelf under treatment tables.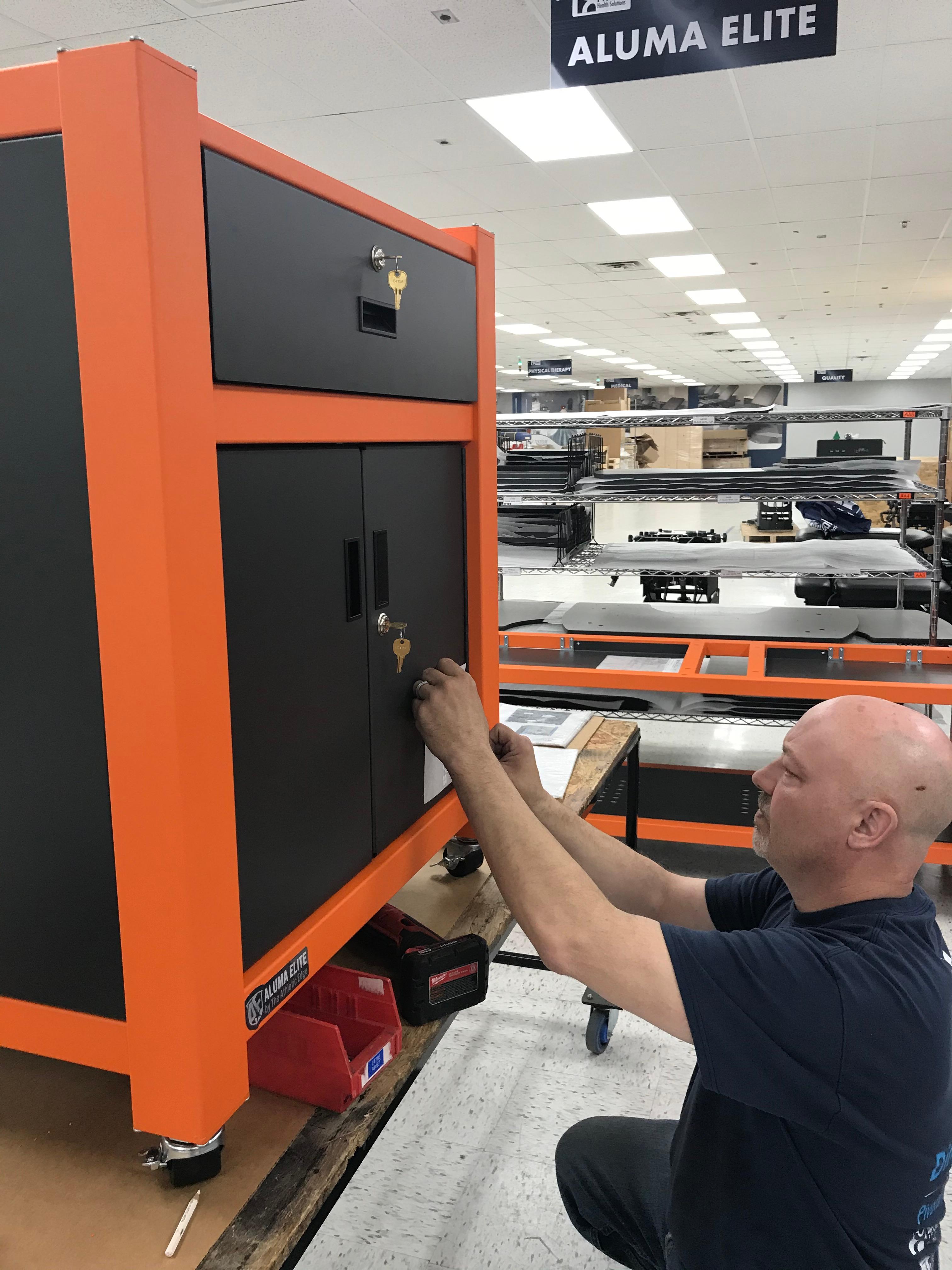 Photo by The Athletic Edge
The Right Fit


When it came to selecting taping modules, we appreciated the ability to piece together the modules to customize to our space. We had not seen many taping stations that span over 40 feet so we knew we that customizing the modules would be necessary. One specific feature that we wanted was to finish the taping station with cabinets on either end. This allowed us to house our check in computers right at the entrance to the facility.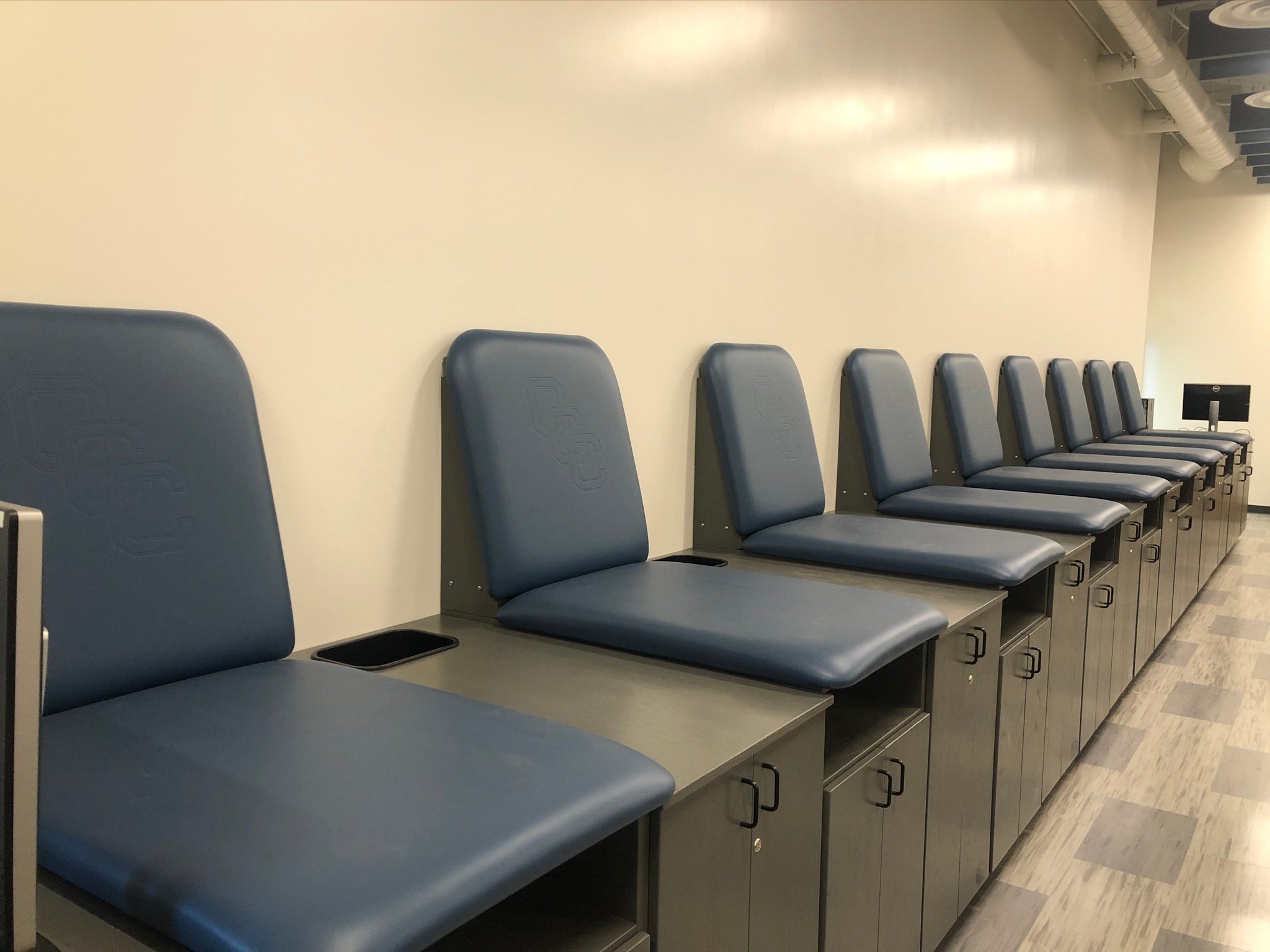 Photo courtesy of Orange Coast College

Quality & Service

We did some research of different manufacturers and products installed at athletic training facilities in the area. It was clear to us that the quality of The Athletic Edge products surpassed all other competitors. The staff was really easy to work with and we had mockups of our furniture within a few days of submitting. We also added a Hi-Lo table for our doctor's office and stools for our treatment area at the last minute. We had no issues with obtaining last minute additions.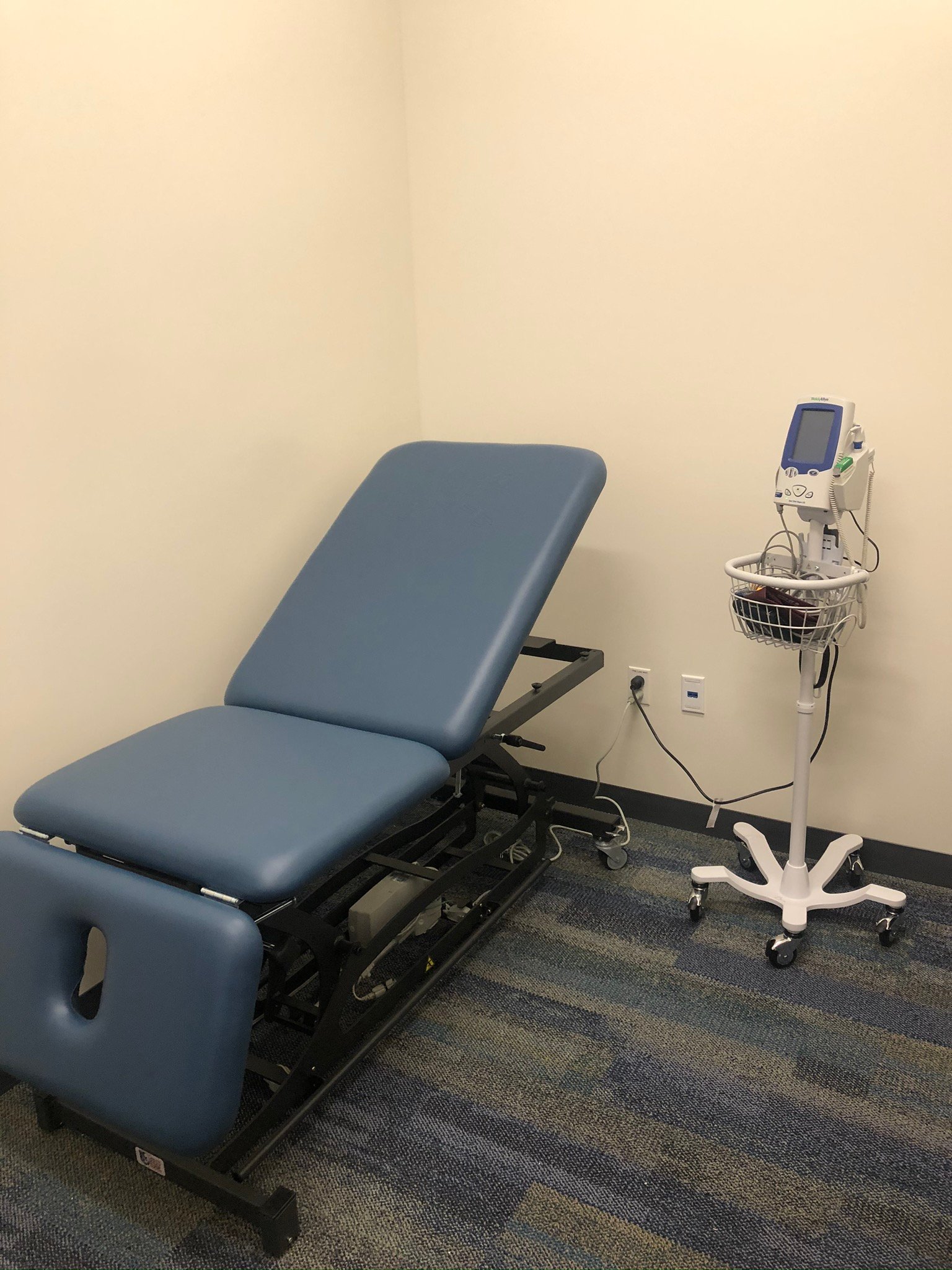 Photo courtesy of Orange Coast College

Expert Delivery

We know that The Athletic Edge products are built to last. The color palette that we selected looks awesome! Our order was built and shipped during the shut down here in California. The only hold up we had was a result of not being able to receive the product because our campus was closed. The Athletic Edge worked with us to ensure delivery at a time when we could be on campus. Upon arrival, all furniture pieces were well-packed and we received everything without any damage. In fact, everything was packed so well that we were able to store the furniture inside the facility while things were still being worked on. Honestly, we had no idea what it would look like upon arrival, but The Athletic Edge really takes the time to protect their products with proper packaging. All products that we purchased are built for quality and durability, we are really excited to get back to work soon so we can put this stuff to the test!

Favorite Features

We love the debossed logos on all the treatment tables and taping modules. All of the graphics that we asked for turned out exactly like the mockups. I personally love that I can flop down on a treatment table with no creaking or shifting. We selected the taping module with the cutout and cabinet doors below. It easily holds all the tape that a single station requires as well as a case of each type of type of refill for each station. We were able to store our entire tape inventory between the cabinet and taping modules. Obviously, it is a large taping station with nine taping modules and 10 cabinet modules, but there is a lot of space and that was a big factor as we started unpacking our inventory.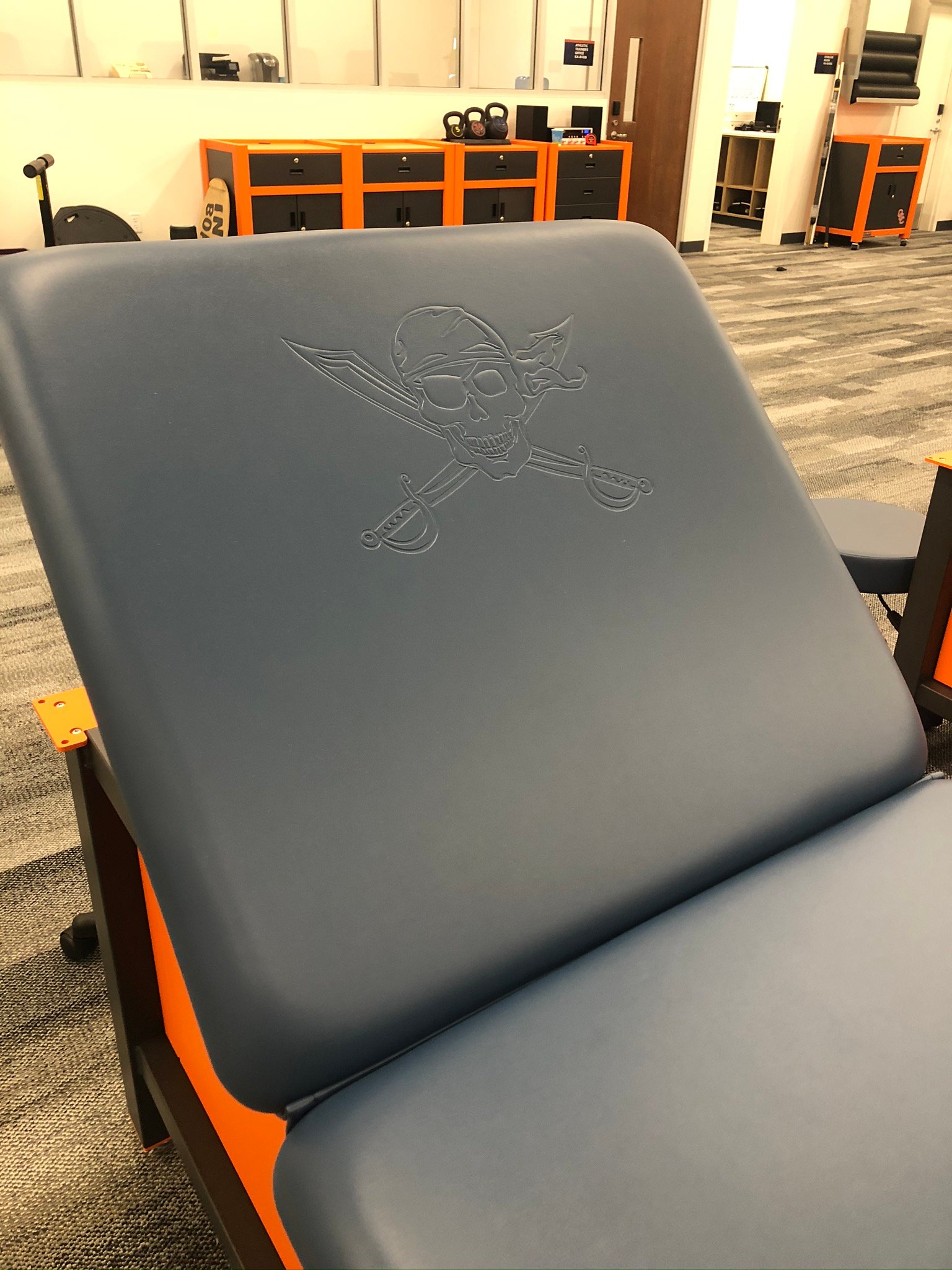 Photo courtesy of Orange Coast College

Why AE?


The Athletic Edge provides phenomenal quality, friendly service, awesome design and a great color palette. We know that our furniture is built to last. We will continue to work with The Athletic Edge on future projects and would recommend their products to anyone looking for products and service of the highest quality.



"We really feel like the Aluma Elite products because they are of such high quality that we won't have to replace them - ever."


- Chaz Kekipi, Certified Athletic Trainer
Orange Coast College Kinesiology & Athletics
Gallery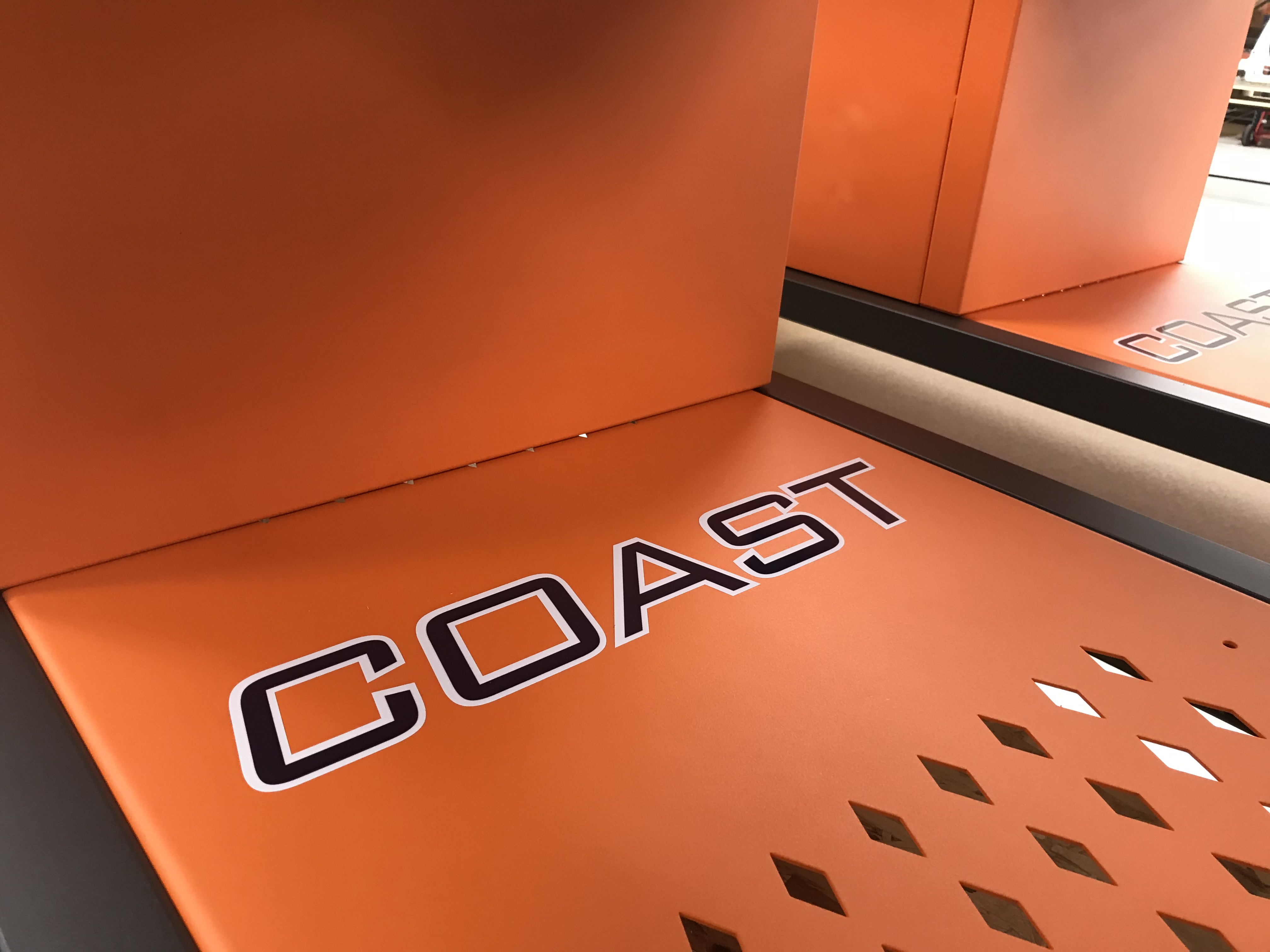 RELATED POSTS