Guarding Athletic Locker Rooms Against MRSA
Although most schools are no longer in session, that doesn't mean athletic teams rest. Summer is an important time for teams to work on skills and prepare for the upcoming season. It is important to continue to properly clean and disinfect all locker rooms and athlete-based facilities to stop the spread of MRSA in locker rooms. Athletic Business's Dawn Shoemaker discusses what athletic facilities and gyms can do to protect their athletes and clients. Treating people for MRSA is a tough job for the medical community. The infection is resistant to anywhere from 15 to 30 different antibiotics, limiting the number of treatment options available to doctors. According to the Centers for Disease Control and Prevention, between 1999 and 2005, the number of people hospitalized with MRSA more than doubled, and approximately 19,000 people die from MRSA-related illnesses annually.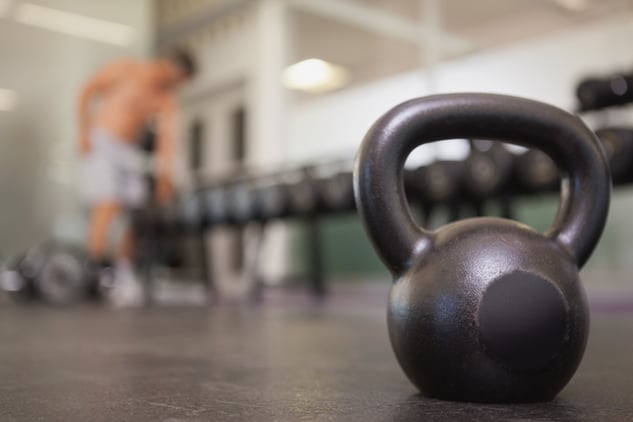 via shutterstock.com
Because of this, schools, gyms and other athletic and fitness facilities are arming themselves, their staff members and their users with the awareness and knowledge to prevent the spread of the infection, encouraging proper hygiene and enhancing cleaning measures.
INDUSTRIAL CLEANING
What typically happens when there is a public health emergency or when facility managers are overly concerned about the potential spread of disease is that workers are directed to use large amounts of disinfectants for all of the facility's cleaning needs — a bad idea. Disinfectants can be potentially harmful to the person working with them, facility users and equipment, not to mention the environment. Rather, a cleaning protocol should be in place and vigilantly followed.
Cleaning products should only be used as directed in areas where they are most needed, such as restrooms, counters, high-touch areas and gym equipment. In most cases, an effective all-purpose cleaner or a one-step cleaner/sanitizer will do the job. This will likely save on costs, as well. Special attention should be given to high-touch areas, including railings, vending machines, elevator controls and switch plates (if accessed by gym users). Gym equipment should be wiped down using sanitizers or disinfectants.
Gym users have more direct contact with floors than may be realized and often have considerable indirect contact. An example of indirect contact can occur when a gym user's shoelaces drag across a contaminated locker room floor. Therefore, among the most important areas that facility operators specifically should ensure are "hygienically" cleaned are floors, sanitized using either chemicals or specific cleaning methods.
Beyond facility components, athletic team equipment and gear should also be cleaned with care. Towels and other linens should be cleaned in a washing machine with hot water and bleach, if possible, and dried in a hot dryer. Athletic clothes should be washed following the same process after each use. Facility staff members should avoid handling dirty laundry as much as possible, and wear protective gloves while doing so. Equipment such as helmets and balls should also be cleaned on a routine basis according to manufacturer instructions.
DESIGNED APPROACH
Changes to locker room design can help minimize the likelihood of transferring MRSA or other contaminants. Wherever possible, design should favor individual-use elements. For example, long, communal-use benches should be replaced with individual stools for each locker and user.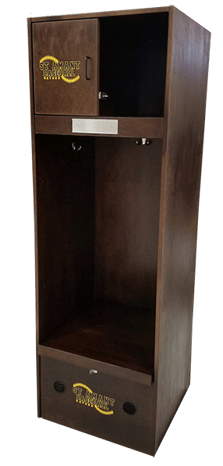 The right materials can also make a difference. Phenolic lockers are becoming an increasingly popular choice for facilities due to their resistance to bacteria and ease of cleaning.
Design should also address the warm, wet conditions in which bacteria like MRSA thrive. Individual lockers — indeed, the entire locker room — should be well ventilated, allowing equipment, gear, towels and personal items to adequately dry. Hot tubs and steam rooms should be maintained in their optimal condition, and signage should remind users to shower before and after each use.
If drainage-type floor mats are installed, they should be rolled up, cleaned, and then allowed to air dry. It is very important to actually remove the mat because it is the area under it that becomes a moist breeding ground for germs and bacteria. Some facilities have also experimented with the use of ultraviolet light to kill infection-causing contaminants. Ultraviolet light is used in a number of facilities, including food service and medical locations, to help disinfect surfaces as well as tools and equipment.
PERSONAL TOUCHES
For all the steps a facility can take to minimize the risk of exposing infection to its user, the single most effective way to stop the spread of MRSA is to encourage all facility users and staff to wash their hands frequently. Athletes should be encouraged to shower immediately after games or practices, washing thoroughly using soap and not sharing towels, razors or other personal supplies.
Educate athletes and gym users not to use gym equipment and facilities if they have scrapes or cuts, on their hands or feet, and not to use the facilities at all if they noticed an unusual, undiagnosed staph or skin infection. Any open-skin areas, such as abrasions or cuts, should be covered with a clean, dry bandage until they are healed. Open wounds can spread infection and are more susceptible to becoming infected from contaminated surfaces.
Of course, the risk of contracting an infection is not top-of-mind for most athletes in the locker room, and no amount of awareness or education will ensure proper hygiene habits. As such, it is imperative that facility operators do everything in their power to reduce the risk to users.
---
Disinfectants vs. Sanitizers
The difference between a disinfectant and a sanitizer is the kill rate. In the simplest terms, an EPA-registered disinfectant, when used properly, should kill all germs and bacteria on a surface within 10 minutes. However, read the product's label to ensure it will eliminate MRSA-related bacteria specifically. A sanitizer is designed to eliminate nearly all germs and bacteria on a surface. Read the label for specifics and use the product as instructed by the manufacturer.
THE CDC offers these guidelines for cleaning and disinfecting athletic facilities:
Shared equipment that comes into direct skin contact should be cleaned after each use and allowed to dry. Equipment, such as helmets and protective gear, should be cleaned according to the equipment manufacturer's instructions to make sure the cleaner will not harm the item.
Athletic facilities such as locker rooms should always be kept clean whether or not MRSA infections have occurred among the athletes.
Review cleaning procedures and schedules with the janitorial/environmental service staff.
Cleaning procedures should focus on commonly touched surfaces and surfaces that come into direct contact with people's bare skin each day. There is a lack of evidence that large-scale use (e.g., spraying or fogging rooms or surfaces) of disinfectants will prevent MRSA infections more effectively than a more targeted approach of cleaning frequently touched surfaces.
Repair or dispose of equipment and furniture with damaged surfaces that do not allow surfaces to be adequately cleaned.
Covering infections will greatly reduce the risks of surfaces becoming contaminated with MRSA.
For the full list, as well as other guidelines for protecting athletes and facilities, visit www.cdc.gov/mrsa.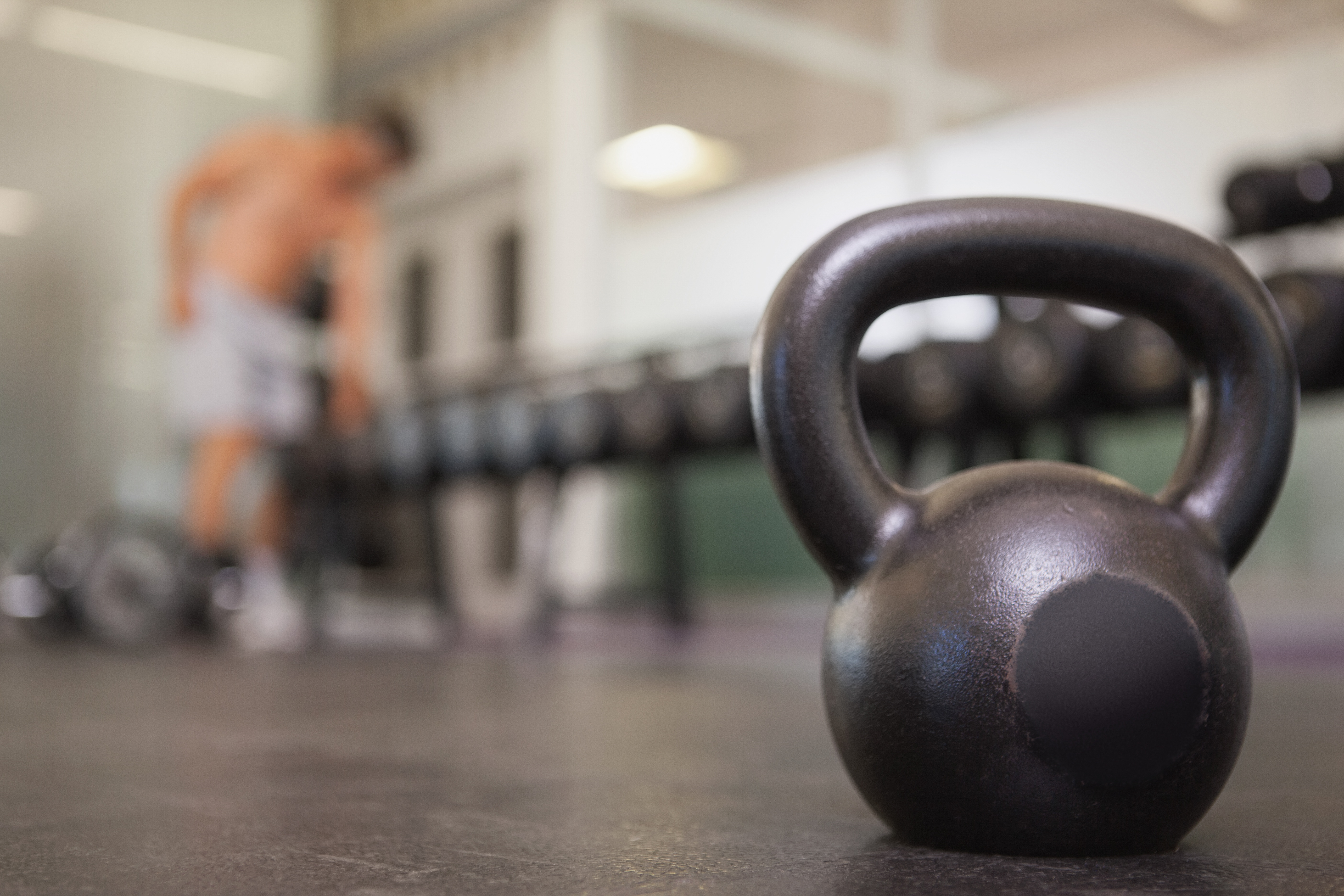 RELATED POSTS