If You Build It: New SmartCart Wins on Sidelines
---
Travis Halseth was stumped. As the athletic trainer for football and lacrosse at the University of Oregon, he and the rest of his staff had been searching for about five years for a specific piece of equipment for their team's sidelines: a table that could not only be used for orthopedic evaluations but also to house and protect expensive medical equipment during less-than-ideal weather conditions.

But if you can't find it, you build it. Representatives from the University of Oregon happened to attend 2014's National Athletic Trainers' Association Clinical Symposia & AT Expo, where they began talking to The Athletic Edge™. According to Mike Gunderson, an engineer with The Athletic Edge™, "Athletic trainers want functionality. The University of Oregon gave us their general needs and we went to work to make it happen."

---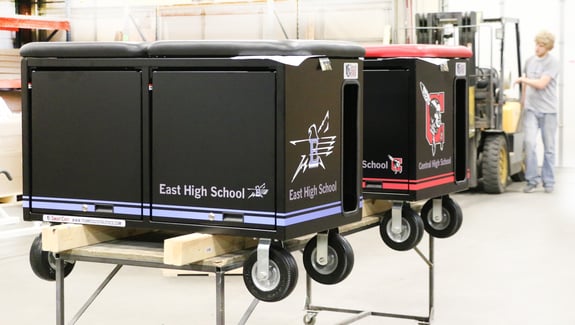 Since The Athletic Edge™'s launch in 2010, the company has built a reputation in the athletic training arena for actively listening to its customers' needs and designing custom equipment for the field and training room, equipment that in many cases has now become standard. As a result of this collaboration, The Athletic Edge™ debuted its new SmartCart during last September's University of Oregon Ducks vs. Michigan State Spartans game. Not only did the cart perform exactly as Halseth hoped, but the Ducks ended up carrying the day with a 46-27 win.
"Working with Pivotal Health Solutions and The Athletic Edge team was a tremendously positive experience," Halseth recalled. "Jim [Engels, CEO of PHS] and his design team came in, asked us what we needed, what we wanted it to look like and when we needed it, and they created a sideline cart that was both functional and attractive to the eye. Instead of just showing us what they had created previously, they really went out of their way to collaborate with us, find out what we needed and make it functional for the athletic medicine team."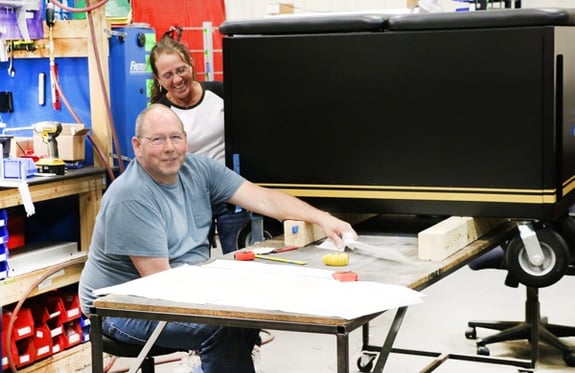 Today, other universities and schools are now enjoying the SmartCart. Not only does the cart provide a comfortable padded surface for athletes during sideline evaluations and retaping, but it offers plenty of weather-resistant storage for supplies that athletic trainers might need at a moment's notice—from AEDs and splint bags to walking boots and crutches, even spine boards.
Available in 4-foot, 6-foot and 8-foot models, the SmartCart can also be custom branded to give the table an original "one-of-a-kind" look, according to Halseth. "It exceeded our expectations exponentially," he said. The Athletic Edge™ has also developed new full-color Game Day Covers to further protect carts while still maximizing branding opportunities.
To locate a dealer in your area or to order the SmartCart, please contact The Athletic Edge™ customer service team at (800) 743-7738 or via email at info@pivotalhealthsolutions.com.