In Practice: The LAST Table
When you're working with a variety of student athletes, you need your treatment tables to be functional across a wide variety of modalities.

I first came across the Leg and Shoulder Therapy table, LAST table while I was working in Kansas City with the Chiefs, and saw the results the Royals professional baseball franchise was getting with this table. Over the past year, our department has been working with The Athletic Edge to tweak lengths and widths on this already multi-purpose table to make it even more functional for a wide variety of collegiate athletes.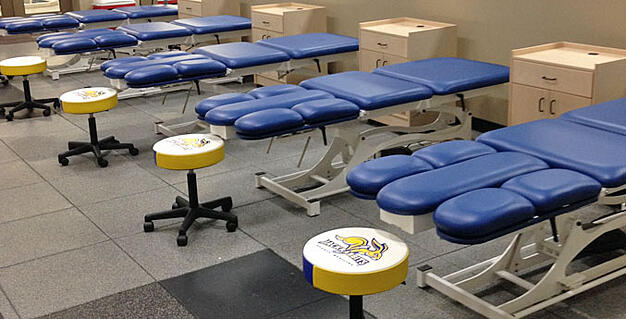 We've developed a great relationship with The Athletic Edge over the last couple of years. Not only have we been able to give a lot of input in creating or adjusting the functionality of this table, but the staff and engineers have been equally as open in trying to understand what they can do to make this the best product for our setting.

This fall marks the launch of 14 new LAST tables in our athletic training room, and from our football players to the equestrian team, every athlete who has had the opportunity to use this table has enjoyed its many aspects. It's useful for manual exercise and therapy, including stretching; functional rehab; shoulder-specific rehab; and split-leg applications such as ice and compression.

Our practitioners like it as well since it's ergonomic and efficient. The hi-lo aspect makes it easy for our therapists and athletic trainers to get the appropriate angles for manual therapy and stretching. Compared to a regular split-leg treatment table, the elevation makes it more comfortable and ergonomic, especially for practitioners who might have low-back issues. It's also a good table for complementary therapies such as low-level laser. The LAST table allows us to cover areas we're trying to treat/rehabilitate and gain access to all the angles needed. It complements our rehab since athletes can complete their exercise as we're treating them, allowing us to pinpoint what exactly is creating the issue.

One great example of how we use the LAST table is with our predominant upper-appendage athletes, such as our swimmers, baseball, softball and volleyball players. We get a lot of usage out of the drop arms to stretch shoulders, and regain musculoskeletal function in the shoulder complex. The Leg and Shoulder Therapy Table does a fantastic job in retraining those athletes to get scapular motion back in an appropriate fashion.

When you walk in the door, it's easy to see which tables are used more often than the others—and it's always the LAST tables. This super-functional table has definitely had an impact on our clinic setting.
---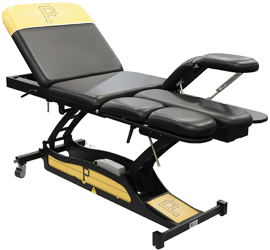 Leg and Shoulder Therapy Table
Designed by an athletic trainer, the patent-pending LAST Leg & Shoulder Therapy Table is the only table of its kind that supports bilateral functional training, proper positioning and range of motion for both professional athletes and weekend warriors.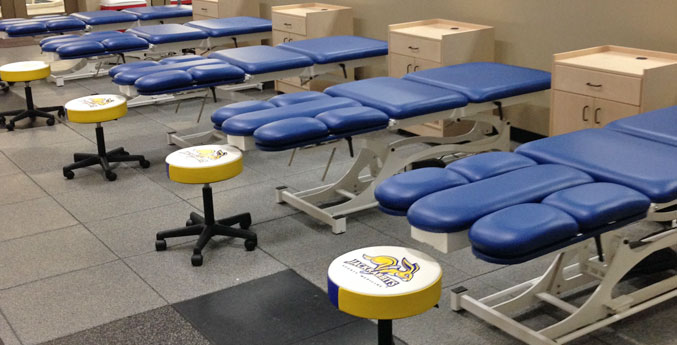 RELATED POSTS